Sweet and Sour Tilapia is a delicious Filipino dish of fried Tilapia ( or any kind of fish) topped with a sweet and sour vegetable sauce. This dish is a bit similar to Escabeche, which is of Persian origin. Escabeche is also is a name used for Latin American dishes of fish or meat marinated and cooked in vinegar and saffron – served cold.
But unlike the Mediterranean escabeche, this sweet and sour dish in the Philippines is more similar to the style, taste and preparation of Chinese cuisine. Served crisp and hot from the pan, tilapia is topped with sauce right before serving to preserve the crisp texture of the fish.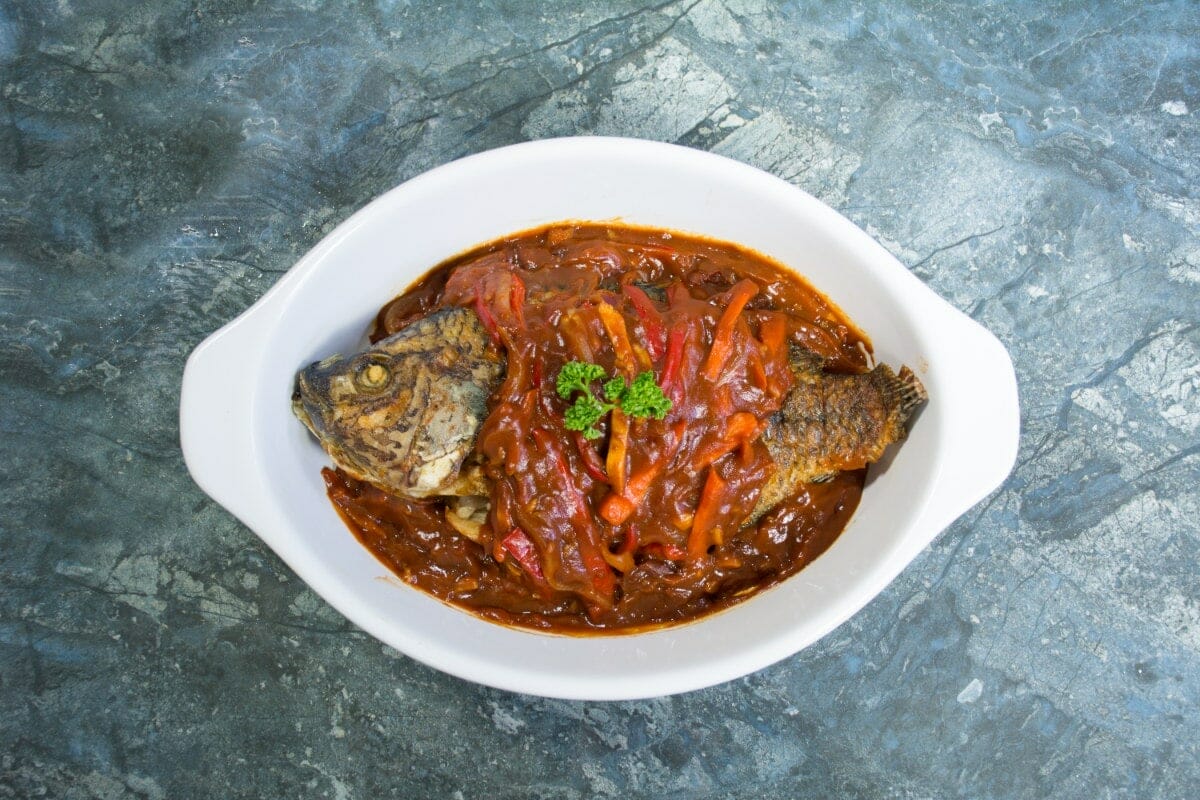 Sweet and sour Asian origins
This popular Filipino main course was influenced by the Chinese who popularized the sweet and sour flavor found in many dishes today. Some people might argue that the dish is an adaptation of Escabeche which uses poached or fried fish covered with sweet and sour red sauce and is garnished with crisp vegetables.
The recipe traditionally calls for a whole fish cooked to a crisp in oil. But some modern dishes use fillet for easier serving, without the bones. Some cooks and chefs even steam the fish for a healthier option. But this simple Filipino dish is best with crispy fried fish.
The beautiful tangy red sauce is made by simmering tomato paste, soy sauce, sugar, vinegar, and flour (to thicken). This is then mixed with a combination of carrots, ginger, garlic, onion and bell pepper. This tasty sauce elevates the rather plain fish to another level.
Tilapia is an abundant fish readily available at local wet markets in the Philippines and most supermarkets around the world. Tilapia is a popular fish because of its low price and mild taste. It's abundant thanks to its ability to live in saltwater and freshwater. You can also use Lapu-Lapu, grouper, red snapper, or even meat to replace the tilapia.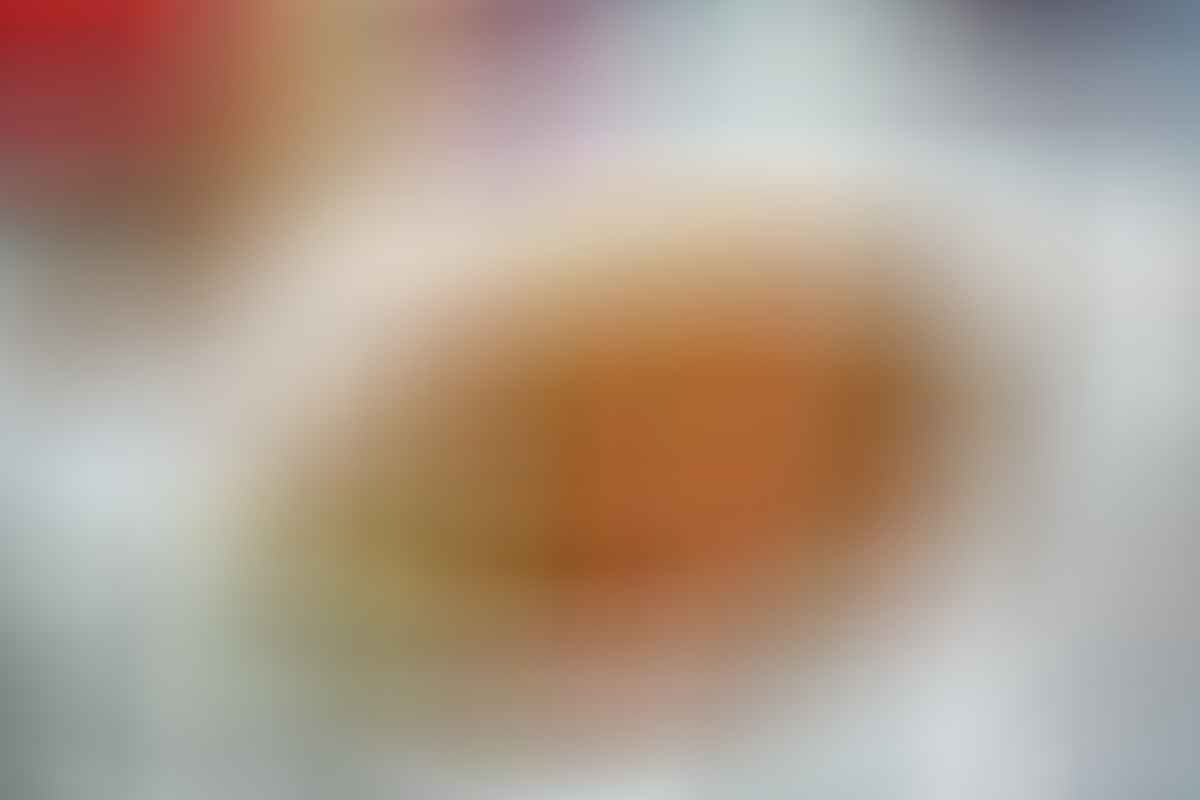 Cooking Styles
Traditionally, cooking styles differ greatly as some families prefer their fish cooked and then served with the sauce. Others prefer to have the fried fish placed back on the pan to seep in the sauce, adding more flavor.
Usually served at birthdays, fiestas, Christmas, and other special occasions as a center dish, the vibrant colors and savory tasting aroma of sweet and sour tilapia are always a hit.
Recipe Steps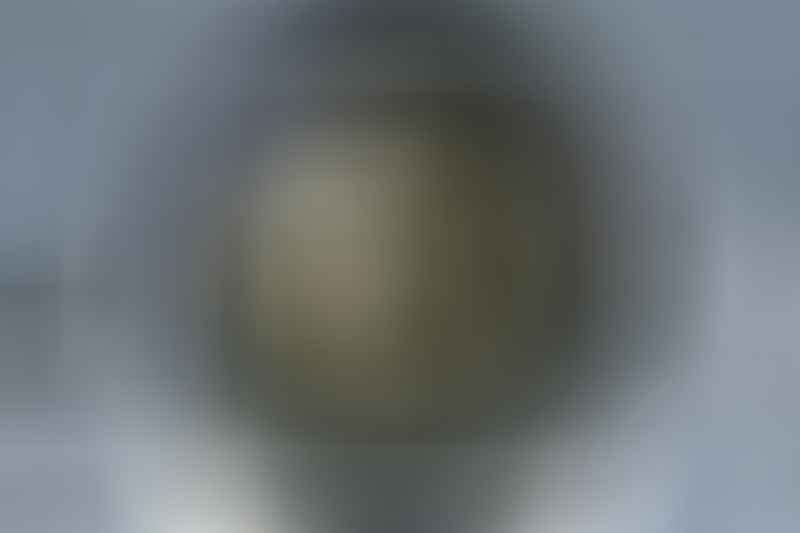 Tips & Preparation Notes
Adding pineapple chunks makes the sauce sweeter.
Use less flour if you prefer thinner sauces.
You can serve this dish with delicious Filipino atchara to help cleanse the palate.
After frying (step 2), you can also place the fish on a kitchen towel to remove excess oil.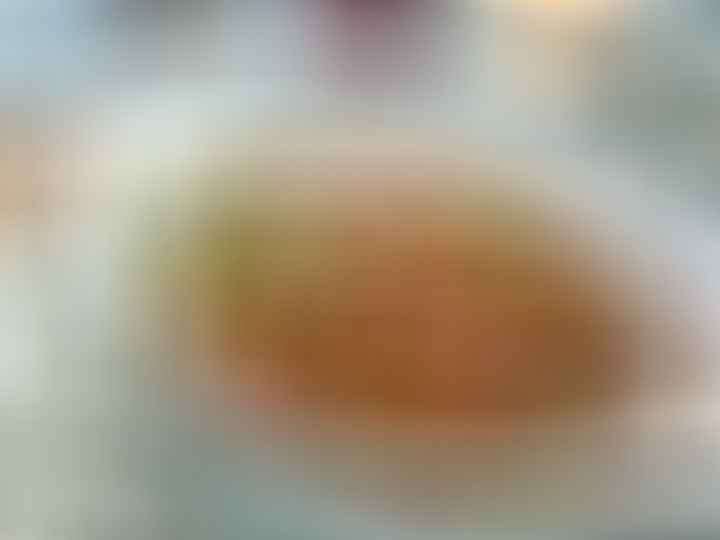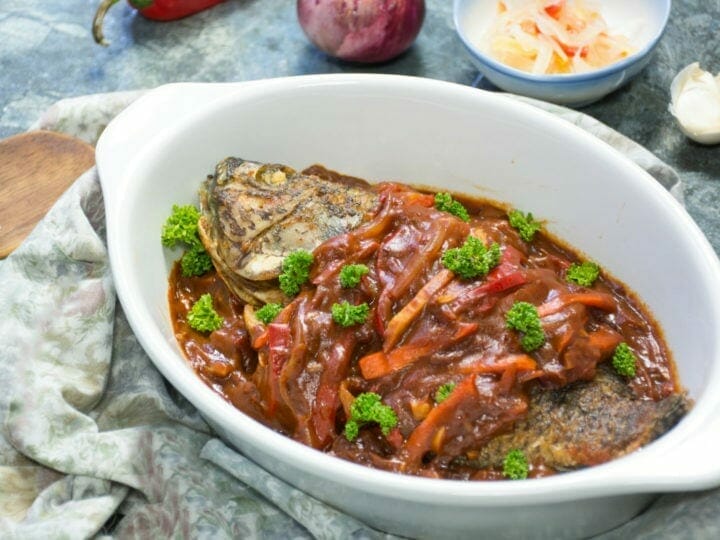 Yield:

4
Sweet And Sour Tilapia
Topped with a delicious vegetable sauce, sweet and sour tilapia is served crisp and hot from the pan, tilapia is topped with sauce right before serving
Ingredients
1 Tilapia (whole)
Cooking oil for Frying
1 thumb of Ginger (sliced)
1 Carrot (julienned)
4 cloves of Garlic (minced)
1 Onion (sliced)
2 thumbs Ginger (julienned)
1 Bell Pepper (julienned)
2 tbsp Dark Soy Sauce
2 tbsp Brown Sugar
½ cup water
1-2 tbsp All purpose flour
½ cup Tomato paste
1 cup Vinegar
Salt and Pepper to taste
Instructions
In a pan fry 1 thumb of sliced ginger in oil. Remove once the ginger is fully infused in the oil and changes to a darker brown color. This helps remove the fishy smell and taste.
Fry the tilapia and flip when it turns to a golden brown color. Set the fish aside after frying.
To cook the sweet and sour sauce. In the same pan, fry 4 cloves of minced garlic till fragrant then add 1 onion sliced, 1 carrot, 2 thumbs of ginger, 1 bell pepper.
Stir in 2 tbsp dark soy sauce and 2 tbsp brown sugar
Add 1 cup vinegar and let it evaporate for a bit before adding the next ingredients. Cover for a few minutes without stirring.
Mix in ½ cup water, 1-2 tbsp All-purpose flour, ½ cup tomato paste. Add salt and pepper to taste. Set Aside.
Place the fried tilapia on a platter.
When serving, top the fried fish with sweet and sour sauce.
Nutrition Information:
Yield:
4
Serving Size:
1
Amount Per Serving:
Calories:

209
Total Fat:

5g
Saturated Fat:

1g
Trans Fat:

0g
Unsaturated Fat:

4g
Cholesterol:

24mg
Sodium:

577mg
Carbohydrates:

26g
Fiber:

4g
Sugar:

12g
Protein:

15g
This information is automatically calculated by third party software and is meant as a guideline only. This website is written and produced for informational purposes only. Statements within this site have not been evaluated or approved by the Food and Drug Administration