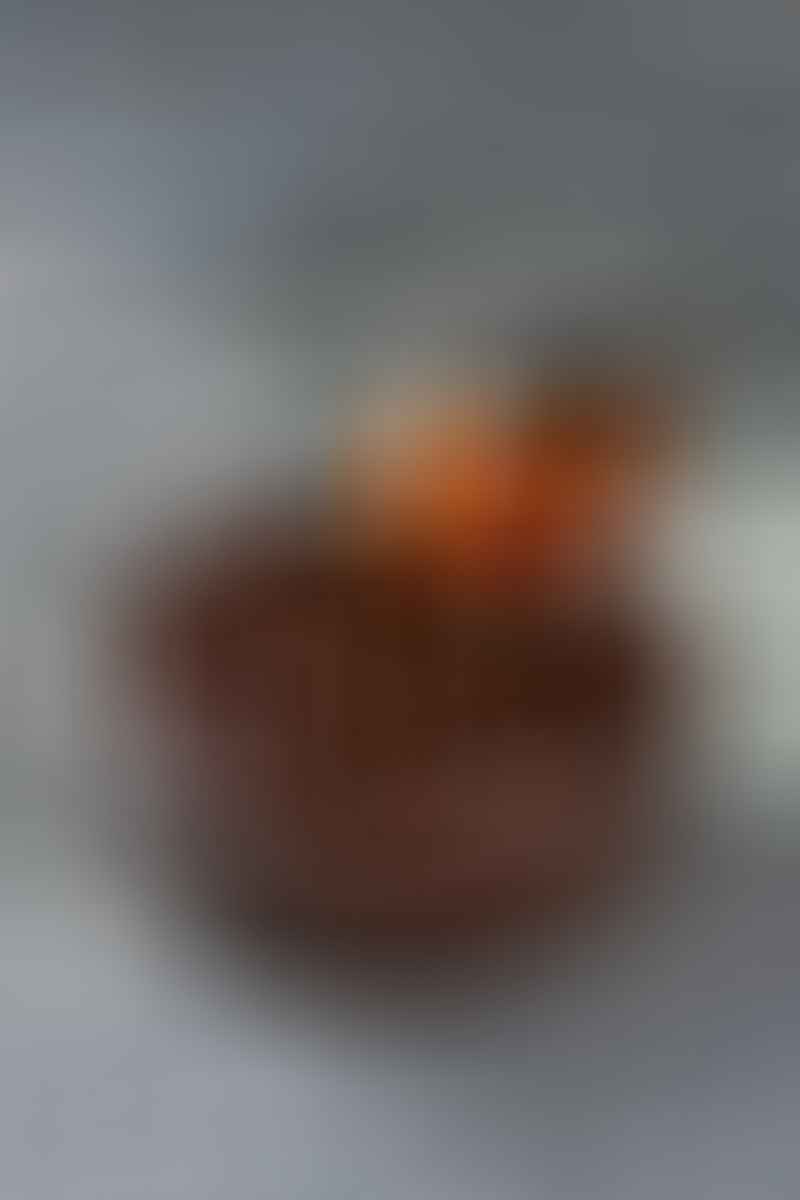 Sweet and sour sauce is a bright red, multi-purpose condiment used to spice up fried pork, chicken, and fish dishes. Some people even use the words 'happy' to describe its tangy, sweet and savory taste. The bright color and flavorsome smell create a nostalgic or even fun appeal that reminds most Filipinos of celebrations, get-togethers, home cooking, and childhood dinners.
The most common Filipino dish that uses this sauce is Escabeche, a popular type of fish dish. Sweet and sour sauce is generally added to vegetables when cooking and poured over the fried Tilapia or Lapu-Lapu. It is then left to soak into the dish and served while the flesh is still crunchy.
This iconic silky, thick Chinese condiment is commonly made out of ketchup, sugar, soy sauce, white vinegar, pineapple juice, and thickener usually in a form of diluted cornstarch or flour. Some people add a dash of chili, sili, siracha, or red pepper flakes while cooking to give it a spicy kick. Others even add a teaspoon of Worcestershire or oyster sauce to give the recipe an umami flavor.
If you like this sauce, try our lechon kawali sauce, the perfect accompaniment to crispy roast pork dishes.
This homemade recipe is a healthier option than store-bought or fast food sauce products. It not only tastes "cleaner" but it's more balanced in ingredients and flavor. Much of this improvement in taste is due to the addition of natural sugar, and the avoidance of preservatives or coloring. The vinegar in the sauce not only helps in the tangy taste but also with the preservation of the sauce. The sauce lasts for a week at room temperature and months in the fridge if kept in an airtight container.
A versatile condiment with a sweet kick
This popular Filipino sauce is also known as Agre Dulce. "Agrio" means sour and "dulce" means sweet in Spanish. But the origins of the recipe were inspired by Chinese cuisine. The main purpose of the sauce is to combine it with vegetables like ginger, onion, red bell pepper, pineapple chunks, carrots, and garlic. The deep red color brightens the dish and the tangy flavor can make the blandest vegetables taste great.
Usually made to use on the spot or kept in airtight container in the fridge until a recipe calls for it.
"Sweet and Sour" was a term coined to generalized most sauces for any cuisine and, according to Wikipedia, was common in England in the middle ages as well as in China. A familiar fast-food chain in the Philippines known for its Chinese dishes is Chowking. The chain adds sweet and sour dressing to many of their pork and fish dishes to give them a bright and interesting look.
Homemade sweet and sour takes just a few minutes to make with a handful of ingredients easily found at home. Give it a try!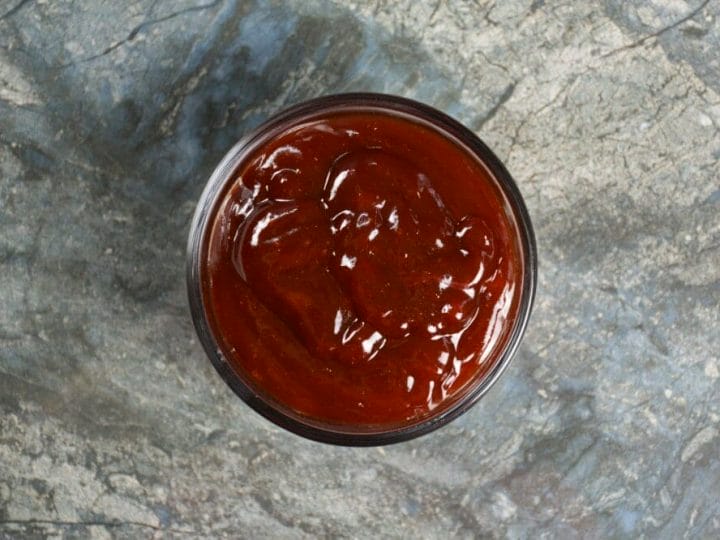 Yield:

8 oz Jar
Easy Homemade Filipino Sweet and Sour Sauce
Delicious and easy to prepare homemade sweet and sour, a popular condiment, dressing and dip in the Philippines
Ingredients
3 tablespoons Ketchup
¼ cup Light Brown Sugar
1 tablespoon Soy Sauce
1/3 cup White Vinegar
2/3 cup Pineapple juice
2-teaspoons Cornstarch
2 teaspoons Water
Instructions
In a bowl combine 3 tablespoons ketchup, 2 tablespoons light brown sugar, 1-tablespoon soy sauce, 1/3 cup white vinegar and 2/3 cup of pineapple juice. Mix well.
In a pan at medium heat, add the mixture and bring to a boil.
Dilute 2 teaspoons of cornstarch using 2 teaspoons of water. Add this to the mixture. Continue stirring till the texture thickens.
Remove from heat and place this in a bowl.
Or cool to room temperature before putting in a jar or airtight container to be left in the fridge till further use.
Notes
Use Banana Ketchup for a brighter and sweeter dip.
You can also use apple cider vinegar or rice vinegar to replace white vinegar.
Potato starch or all-purpose flour can be used to replace cornstarch.
For a spicy take, add 1-teaspoon of red pepper flakes, Tabasco or sili in Step 3.
If the texture is too thick add water one tablespoon at a time until perfect.
Nutrition Information:
Yield:
10
Serving Size:
1
Amount Per Serving:
Calories:

35
Total Fat:

0g
Saturated Fat:

0g
Trans Fat:

0g
Unsaturated Fat:

0g
Cholesterol:

0mg
Sodium:

133mg
Carbohydrates:

9g
Fiber:

0g
Sugar:

7g
Protein:

0g
This information is automatically calculated by third party software and is meant as a guideline only. This website is written and produced for informational purposes only. Statements within this site have not been evaluated or approved by the Food and Drug Administration