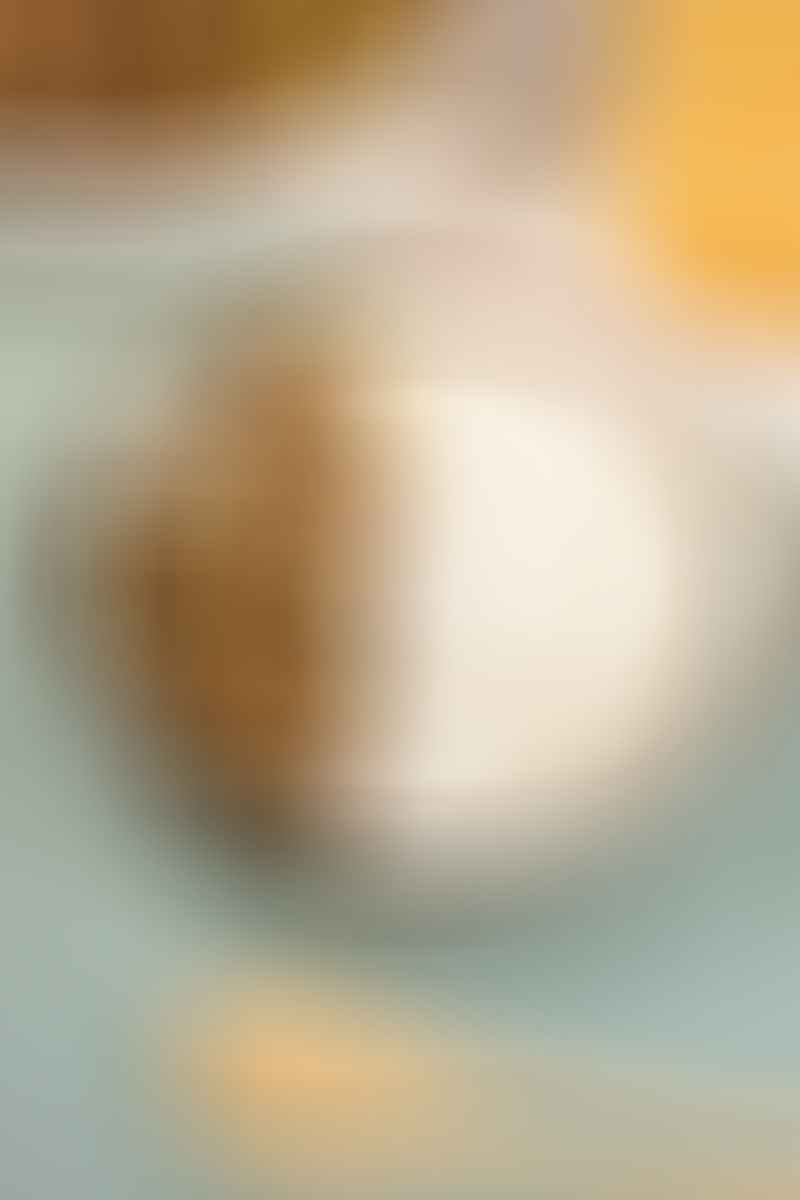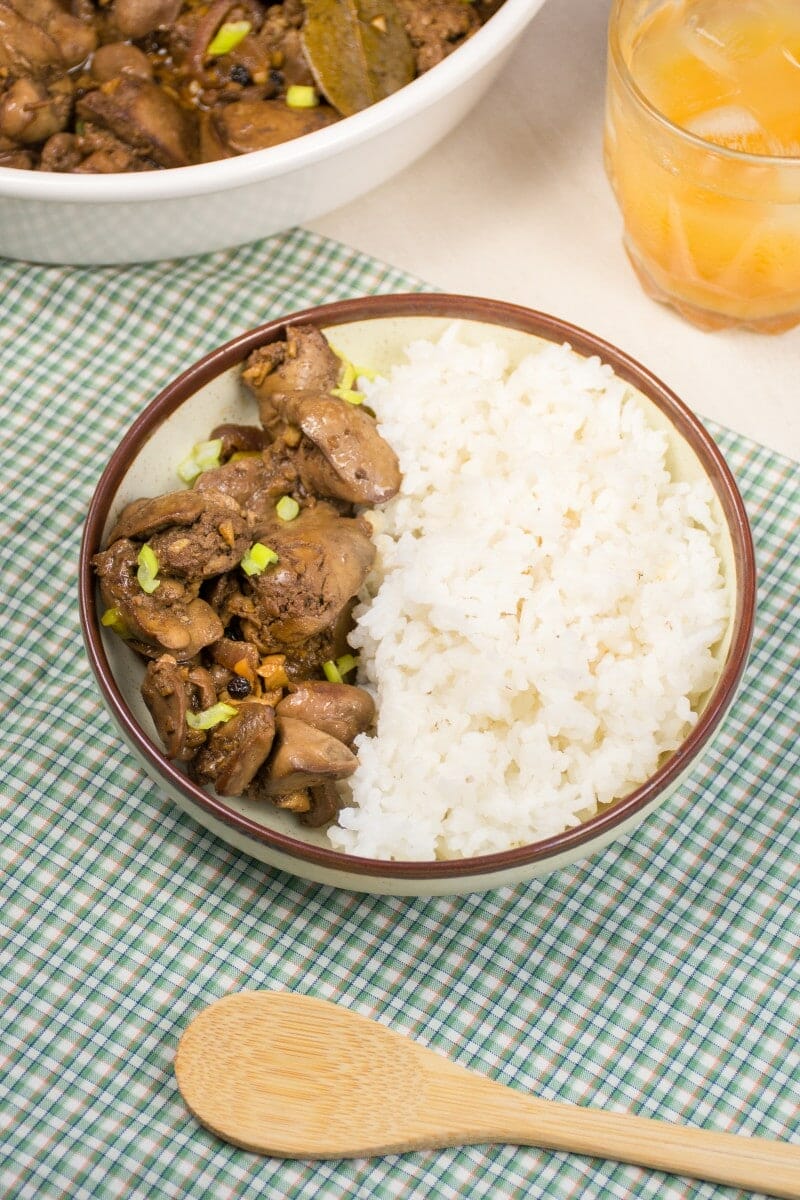 Adobo is considered to be The Philippine's national dish. A very popular food that usually tops the 'must try' list in guides to Filipino cuisine, especially with foreigners who visit or live in the Philippines. Filipino cookbooks are full of recipes for adobo in its many forms. Adobo is a savory stew made from garlic, ginger, soy sauce, onions, fish sauce, bay leaf, vinegar, and broth mixed with and simmered with meat. The many variations of the dish use pork, chicken, squid, liver, gizzard or vegetables like eggplant. We're looking at chicken liver adobo today because it doesn't receive the attention it deserves. Chicken liver is highly nutritious, cheap, easy to work with, and most of all, delicious.
Each region and even most households in the Philippines has its own recipe for this simple meal. Adobo made in any way is a delightful plate of savory goodness partnered with scoops of hot rice.
Filipino Chicken liver adobo is a combination of the typical and classic adobo boiled on the stove with the liver and sometimes heart or gizzards. Eaten on the day or the day after for lunch or dinner.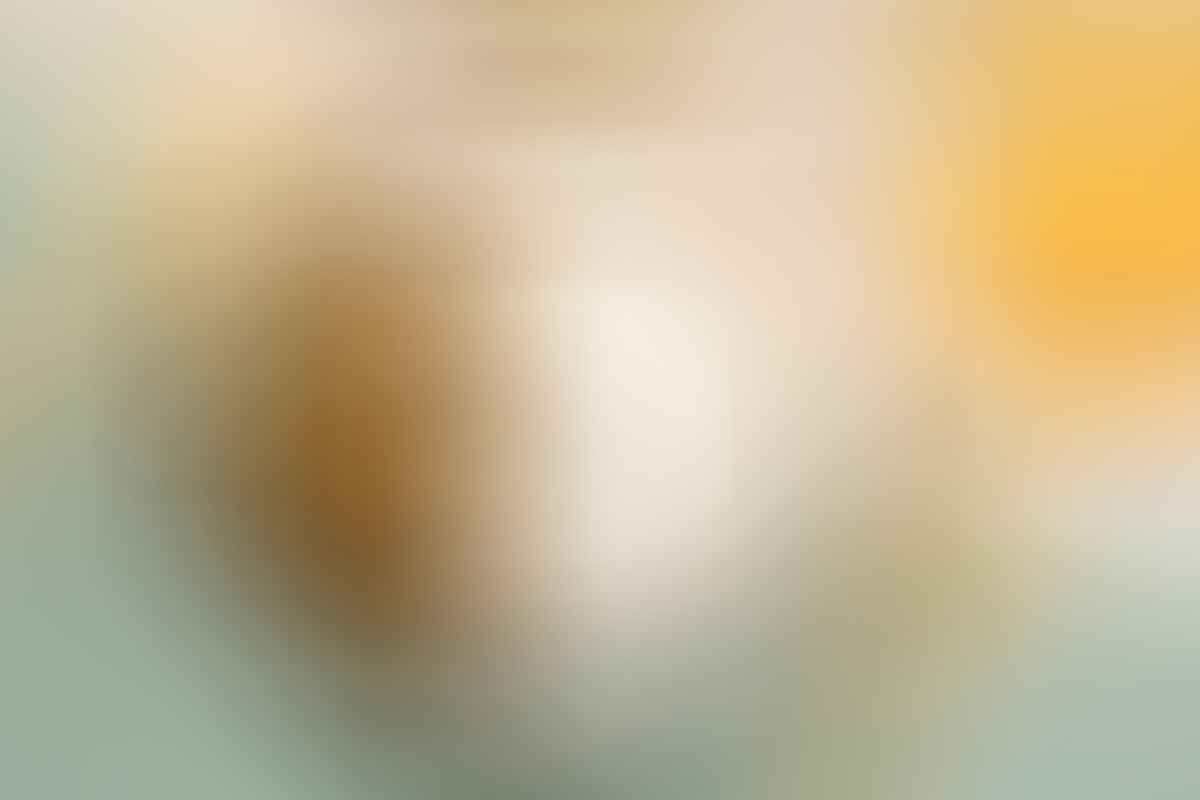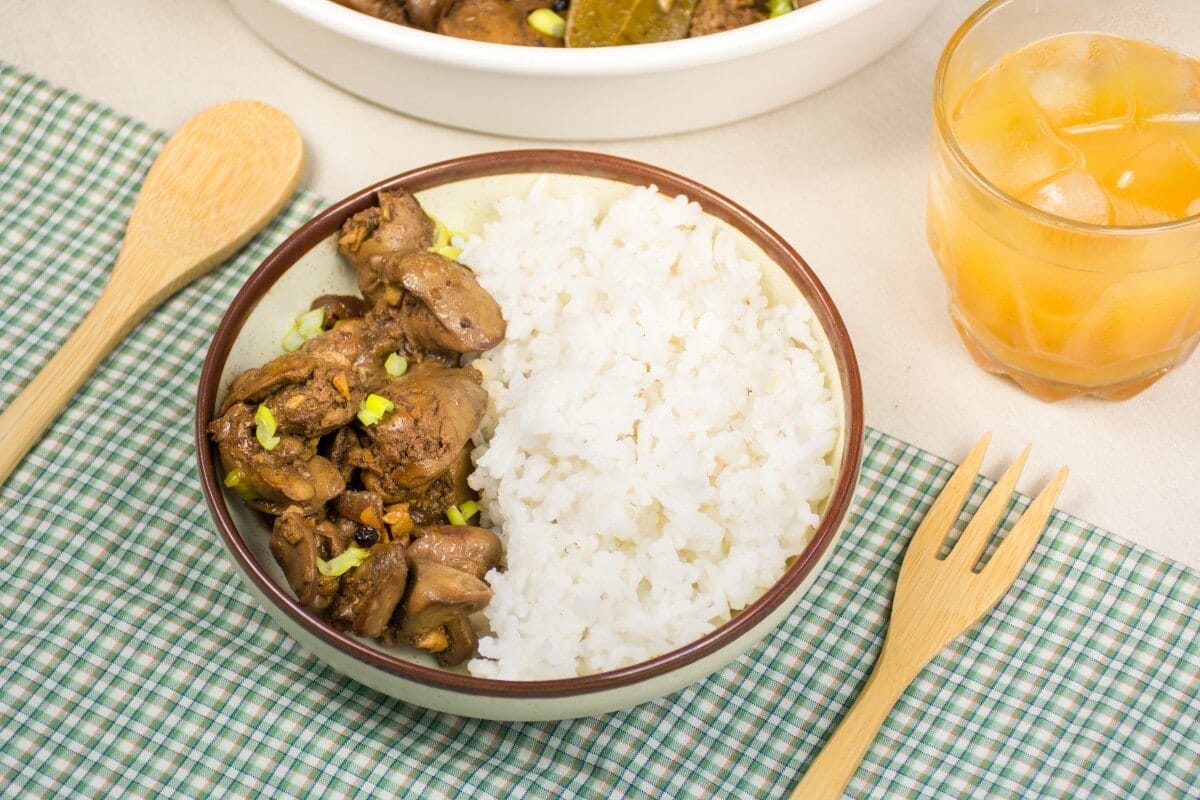 The method for cooking adobo is a true Filipino invention. It has since become popular in other cuisines thanks to the versatile, easy cooking process and flavorful results.
Adobo contains the typical Filipino flavor profile of vinegar, soy, salt and pepper. The first ingredient is important as it helps with food preservation, a very important element in Filipino cuisine because of the heat of the year-round tropical climate. Vinegar gives the recipe it's tanginess and assists in removing the meaty smell from the chicken or pork. The acidic liquid also helps give Adobo a longer shelf life. Check out achara – another example of a vinegar-preserved dish. Adobo can last for almost a week without refrigeration and months in the freezer.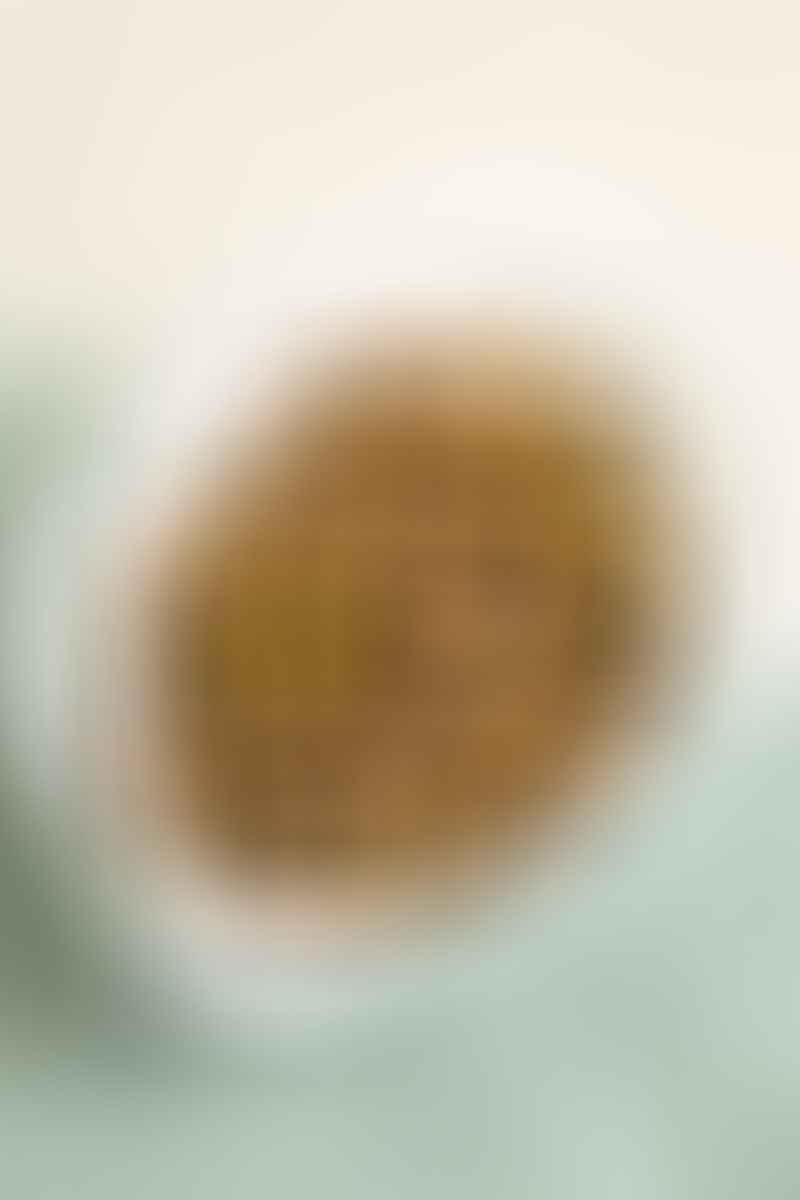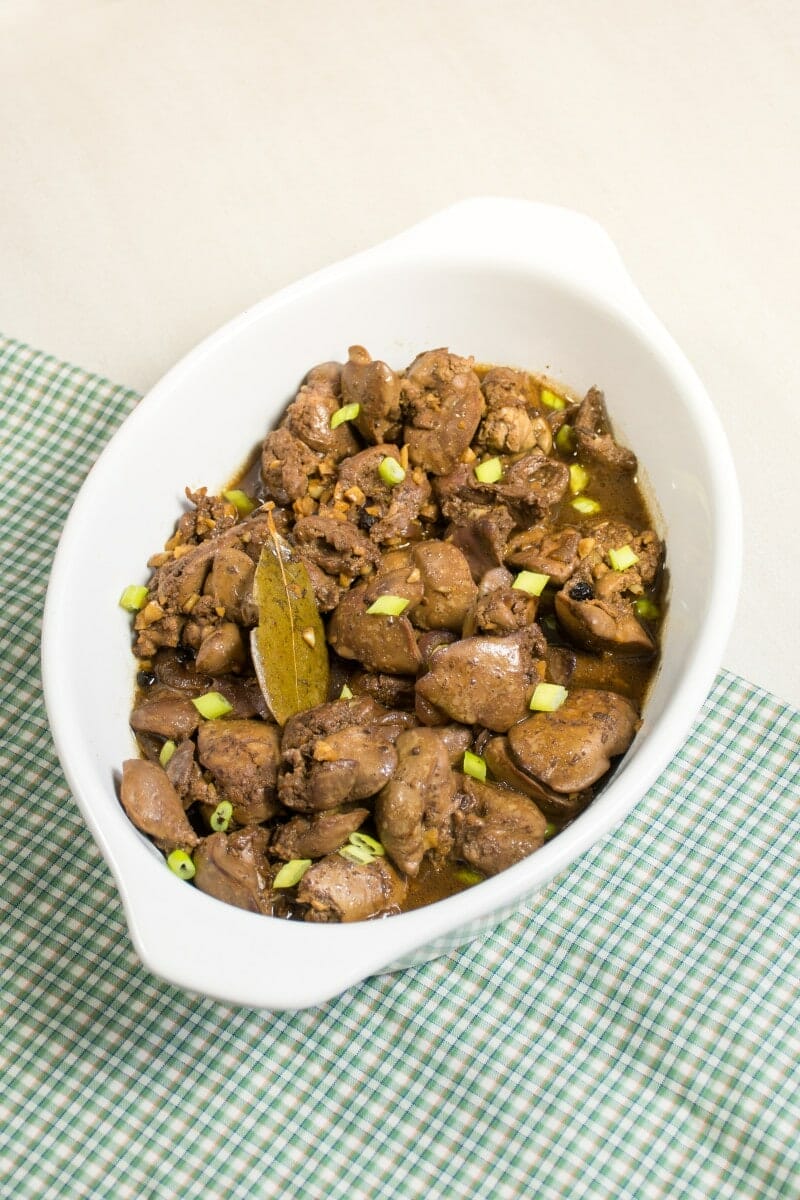 Chicken liver adobo is a budget-friendly one-pan dish made with fresh or fried liver. Eating innards is an acquired taste and people eat liver adobo for its health benefits. But nutritious liver gives this recipe a certain rich, earthy, and creamy factor. Liver is a high protein organ meat rich in vitamin A, iron, and zinc. You might say it's a superfood.
To vary the taste, replace vinegar with mirin, increase the quantity of soy sauce, add coconut milk, or even vary the meat and or vegetables added. The beauty of this food is that there are no rules. But in any case, here's how to cook chicken liver adobo. Enjoy!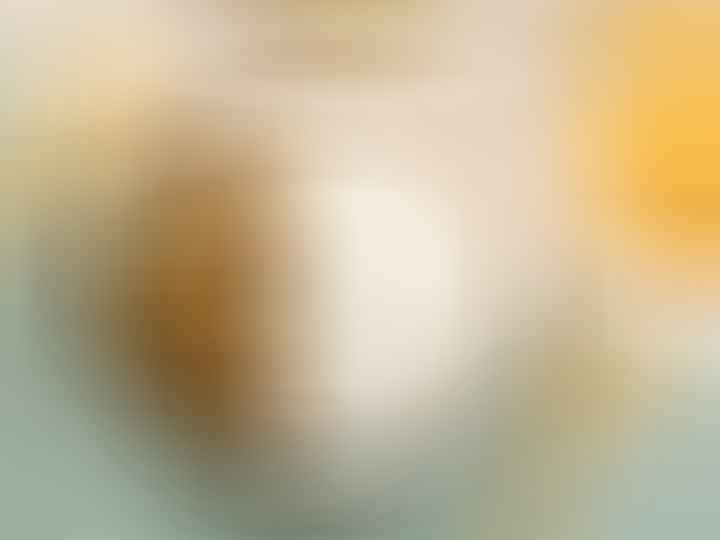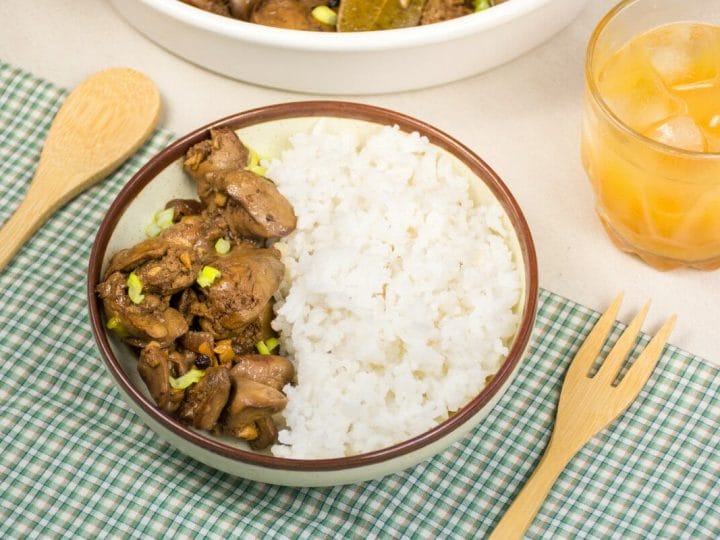 Yield:

4
Chicken Liver Adobo
Chicken liver is highly nutritious, cheap, easy to work with, and most of all, delicious. Adobo is a true Filipino cooking method that is popular everywhere.
Ingredients
1.1 lb Chicken Liver
2 tablespoons Cooking Oil
1 medium sliced Red Onion
6 cloves chopped Garlic
2 Bay leaves
1 teaspoon whole Peppercorn
1 tablespoon Sugar
2 tablespoon dark soy sauce
3 tablespoons White Vinegar
Salt and pepper (optional)
Instructions
Clean 500 grams of chicken liver. Set aside in a strainer.
In a pan, heat 2 tablespoons of cooking oil and sauté 1 medium sliced red onion. Cook until the onion turns translucent.
Add in 6 cloves of chopped garlic. Cook until the garlic is fragrant and lightly browned.
Add 500 grams of chicken liver. Toss carefully and cook till the liver changes in color.
Place 2 bay leaves, 1-teaspoon whole peppercorn, 1-tablespoon sugar and 2 tablespoons dark soy sauce. Mix well and change the temperature to low heat. Let it simmer for at least 3 to 5 minutes to help blend the flavor of the spices together.
Add 3 tablespoons white vinegar and refrain from mixing further. Cover and cook for another 3 to 5 minutes or till the acidic smell of the vinegar has evaporated.
Taste and season with salt and pepper if needed. Place in a platter and top with green onions for color and serve.
Notes
Using dark soy sauce helps with the flavor and color of the dish. 
Taste the dish first before adding more salt and pepper.
If the sauce has evaporated or is too thick, add 1/8 to 1/4 cup water and let it simmer for 5 minutes. 
Nutrition Information:
Yield:
4
Serving Size:
1
Amount Per Serving:
Calories:

310
Total Fat:

16g
Saturated Fat:

3g
Trans Fat:

0g
Unsaturated Fat:

11g
Cholesterol:

702mg
Sodium:

617mg
Carbohydrates:

10g
Fiber:

2g
Sugar:

4g
Protein:

32g
This information is automatically calculated by third party software and is meant as a guideline only. This website is written and produced for informational purposes only. Statements within this site have not been evaluated or approved by the Food and Drug Administration