An easy-to-make, delicious pan-fried fish dish that you can even eat for breakfast!
Bangus or milkfish is known as the national fish of the Philippines, although this simple dish has not yet been confirmed by the National Commission for Culture and the Arts. Milkfish is notoriously bony but very popular fish in the cuisines of Southeast Asia and some Pacific Islands. Fried milkfish are commonly sold in most Philippine wet markets, and are prepared with a light seasoning of salt, pepper, soy sauce, and garlic. Milkfish is also enjoyed as kinilaw na bangus (using raw fish, a kind of Filipino ceviche), which is prepared with a calamansi-based dressing, and other aromatics.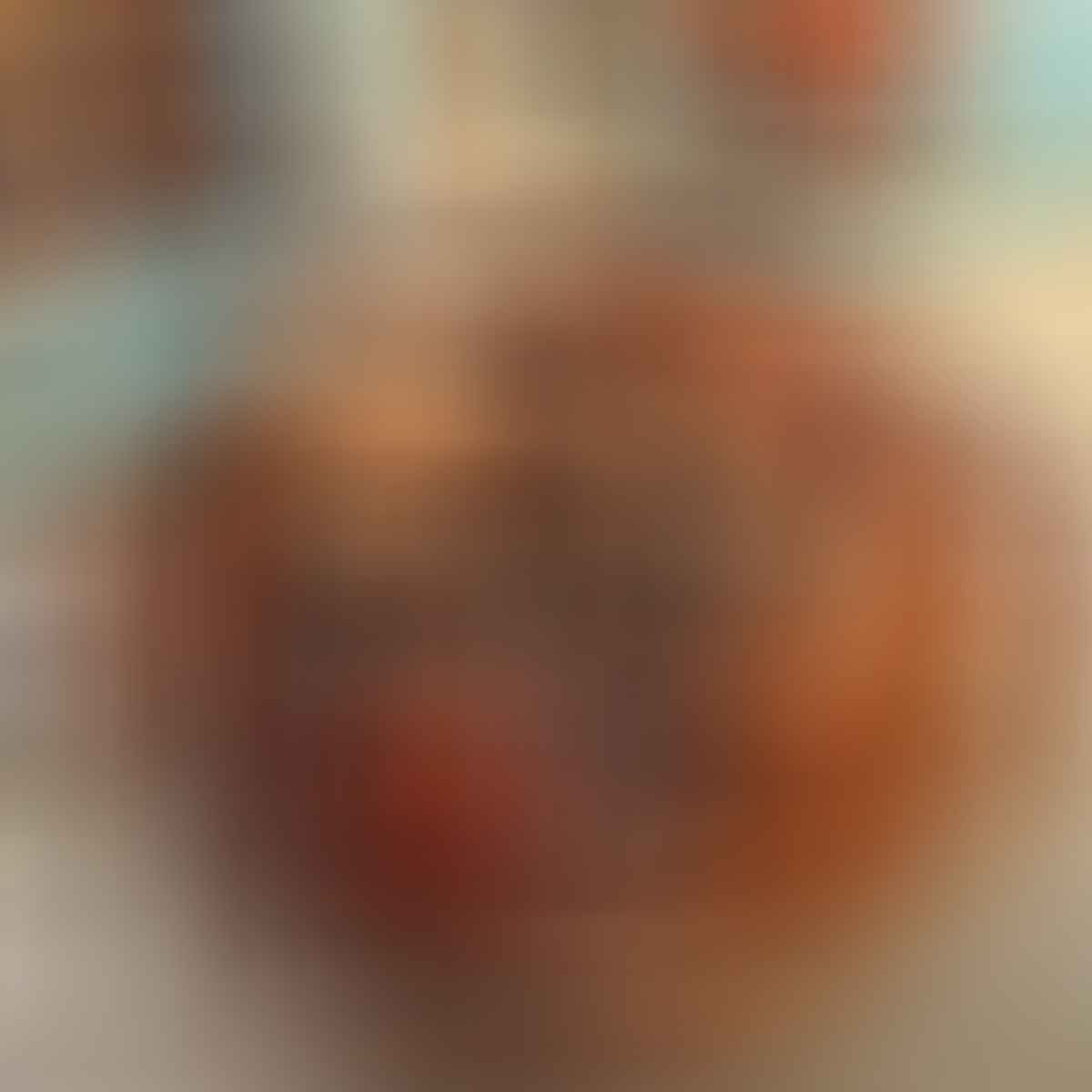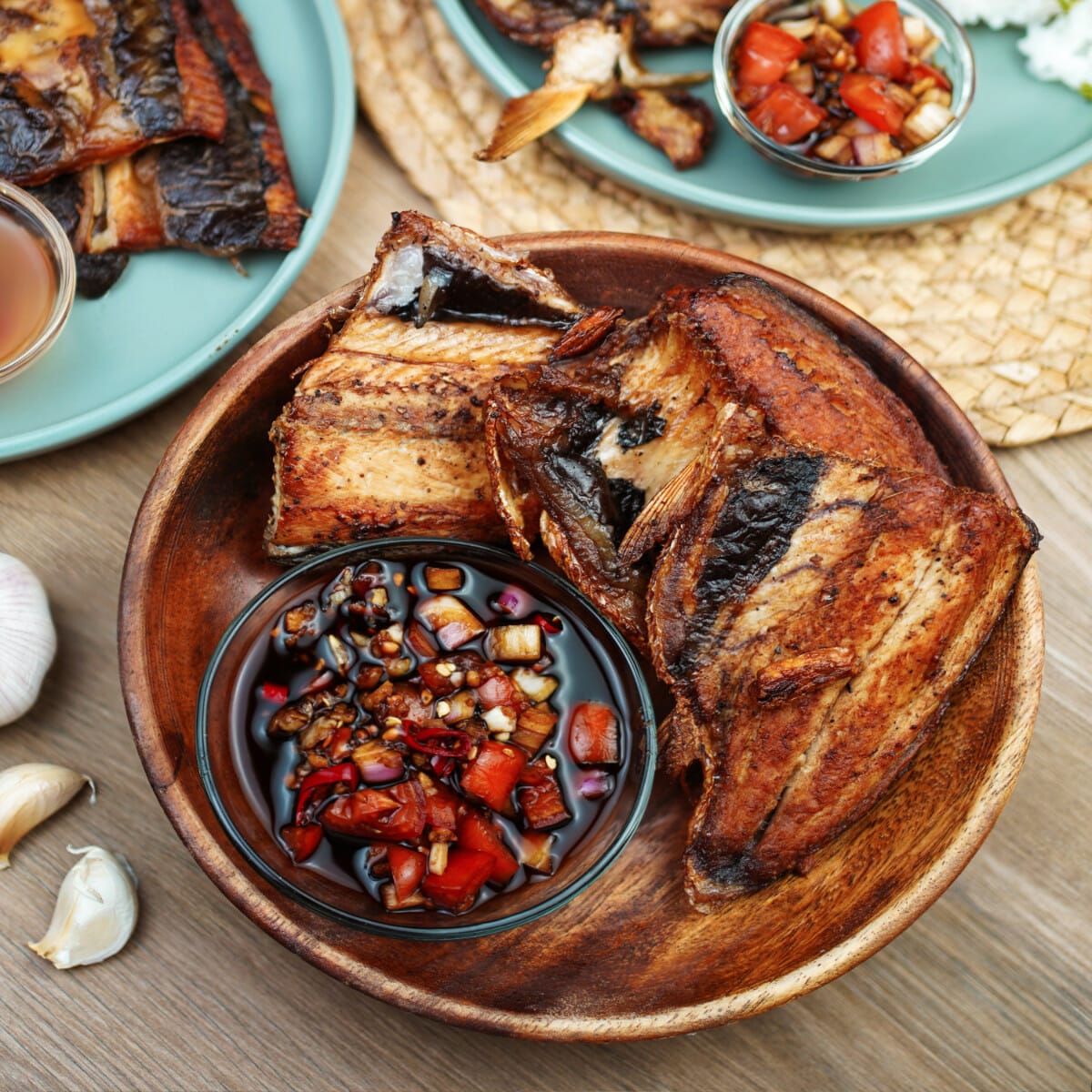 Milkfish is both versatile and sturdy and has a mild taste which makes it easy to adapt to different tastes. Milkfish is also popular in Taiwan, where they celebrate an annual milkfish festival, and even have a milkfish museum in Kaohsiung. Milkfish is also a popular seafood product in Indonesian fishing towns.
Even dressing the milkfish in a marinade of salt, pepper, soy sauce, vinegar, and garlic can create a delicious dish. Upgrade the flavor by adding ingredients like calamansi, oyster sauce, or Worcestershire sauce. Any which way the fried bangus is made, you'll be sure to enjoy it.
The ingredients list
Bangus or milkfish – boneless versions are available.
Salt and pepper – seasonings to enhance flavor.
White vinegar and garlic – removes fishy smells and tastes.
Dark soy sauce – has a slightly sweet but salty taste. Adds color.
Oil – just enough to fry the fishes.
Garlic – adds depth and flavor to any dish
Step by Step Photos
1. Wash and clean the milkfish
2. Slice the fish into 4 pieces and add seasoning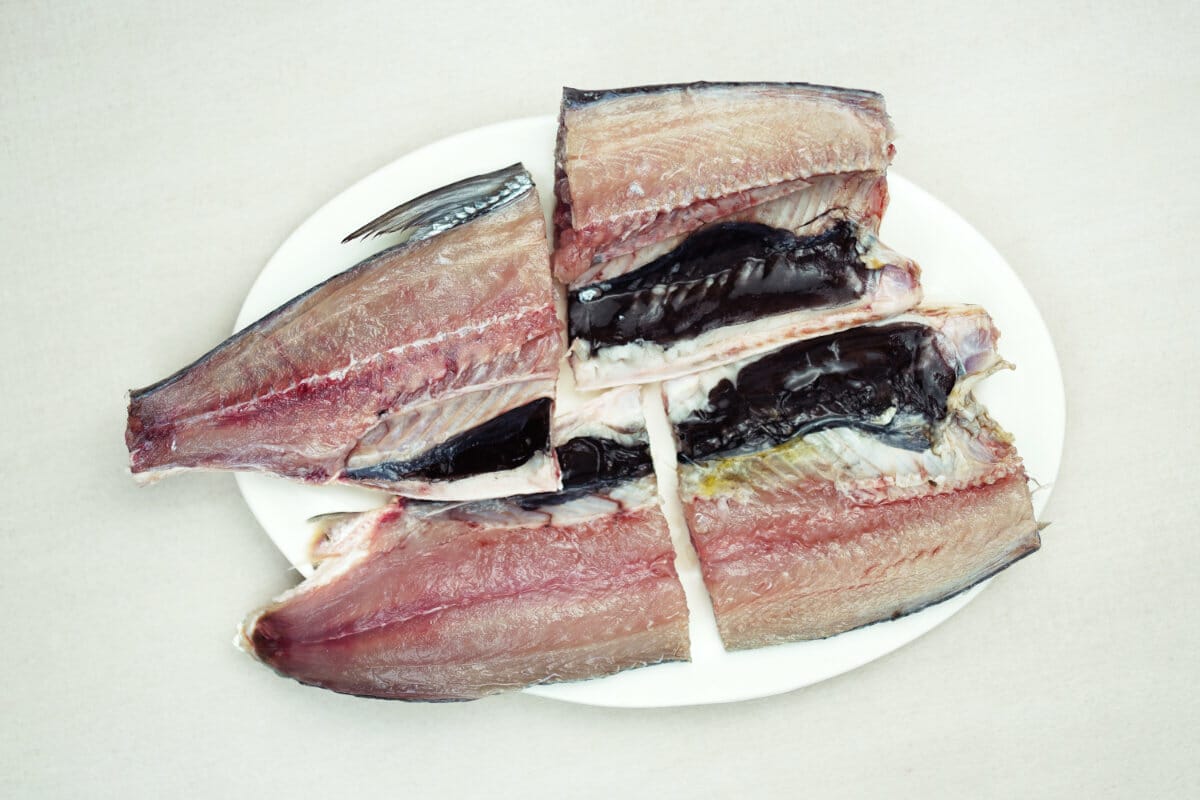 3. Prepare the marinade
4.Rub the marinade into the flesh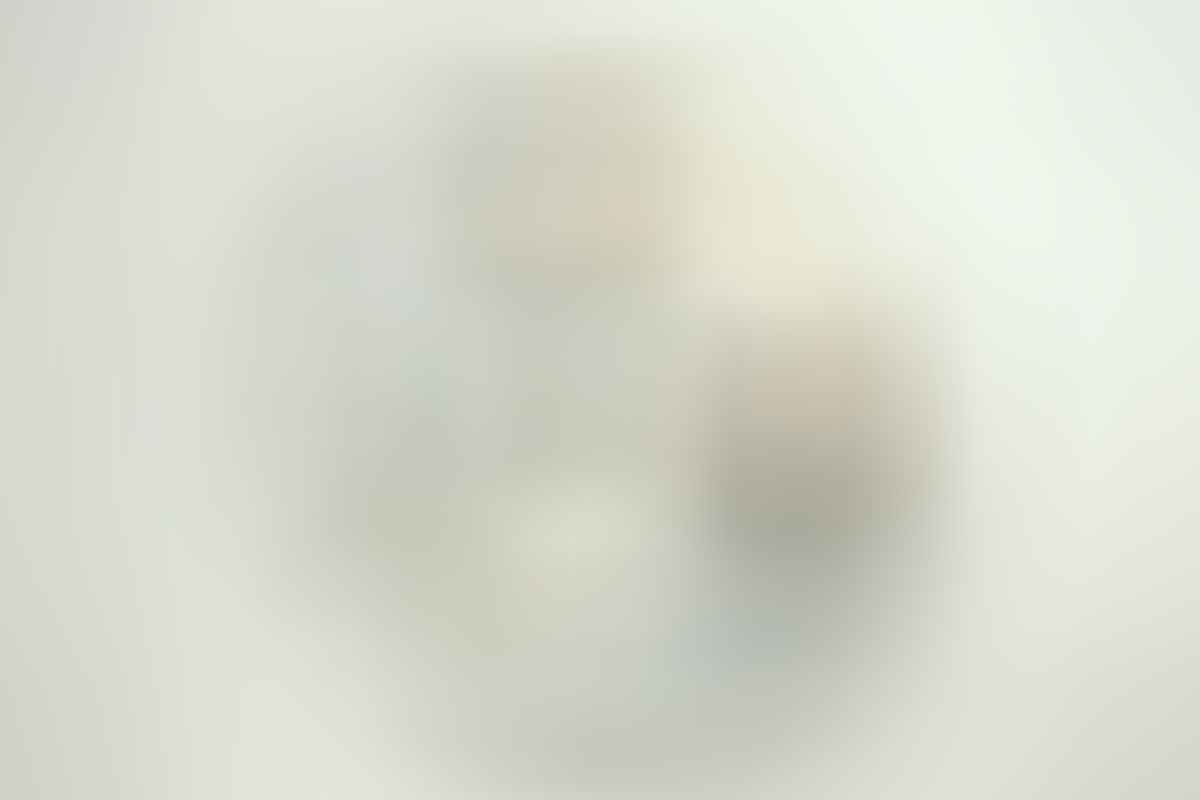 5. Fry the fish pieces until golden brown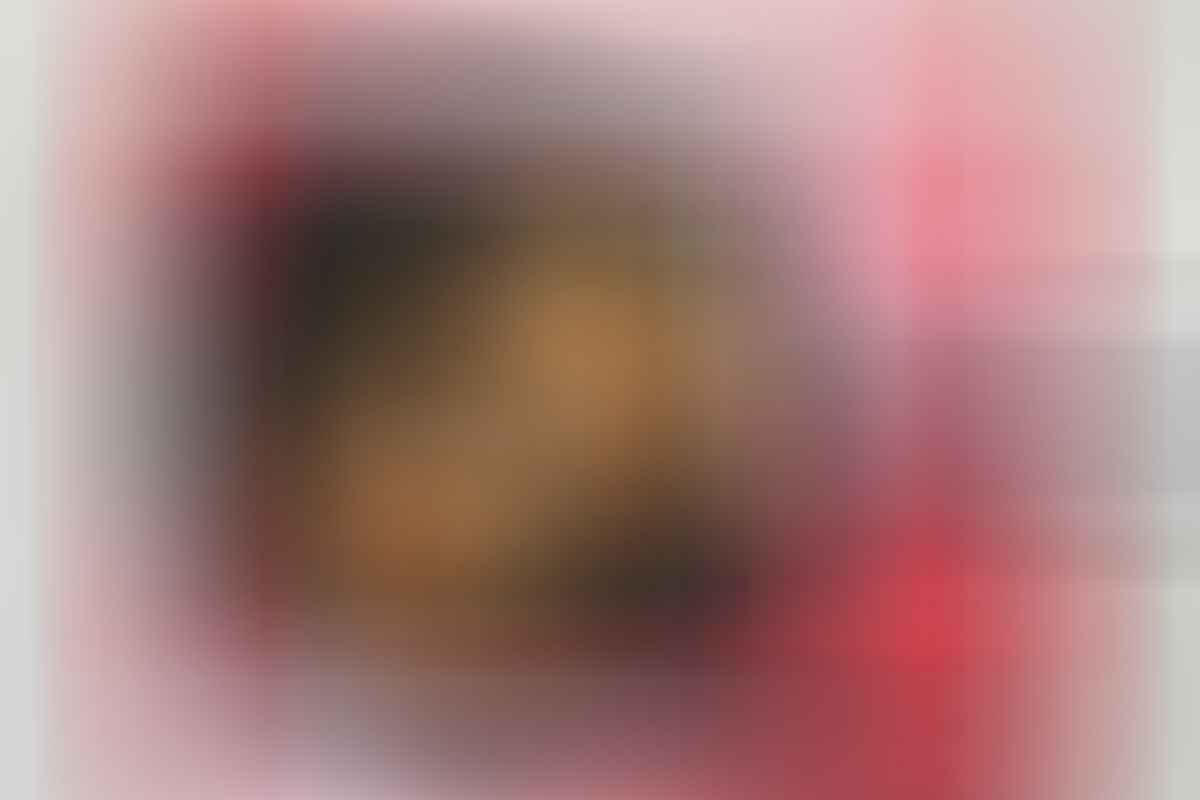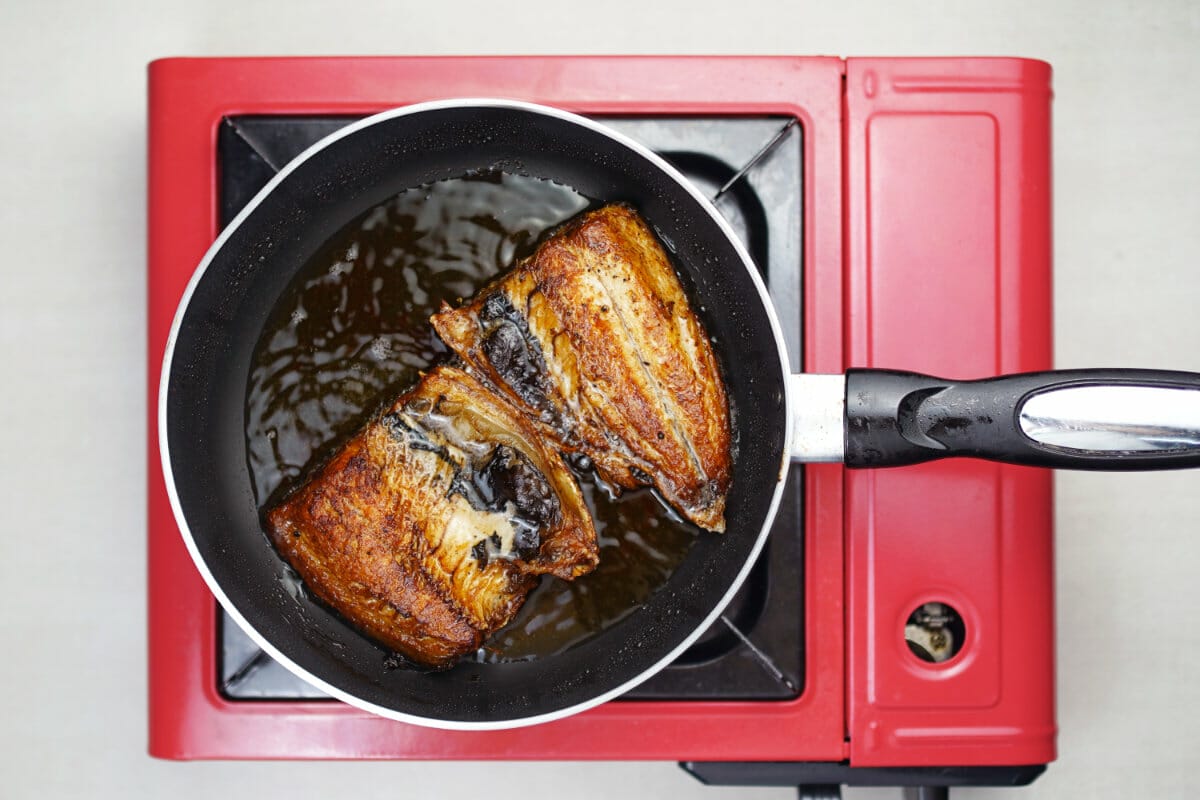 6. Drain the excess oil from the milkfish pieces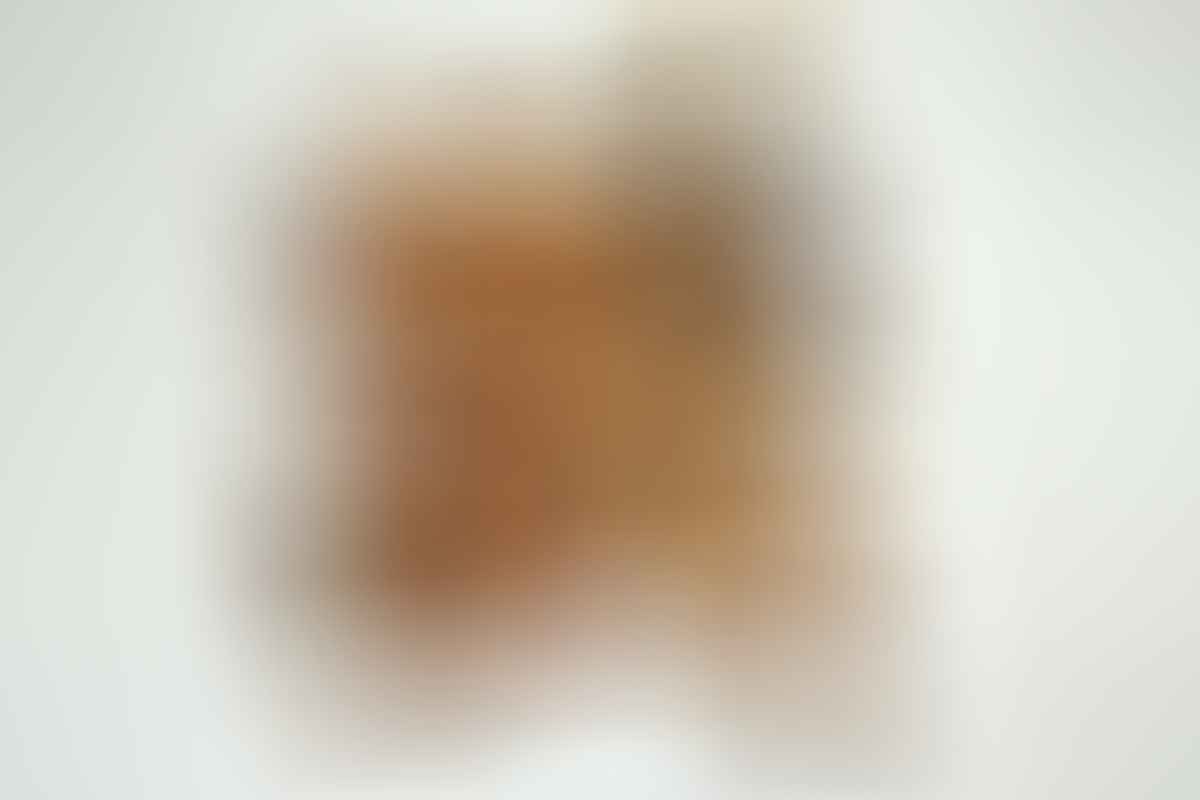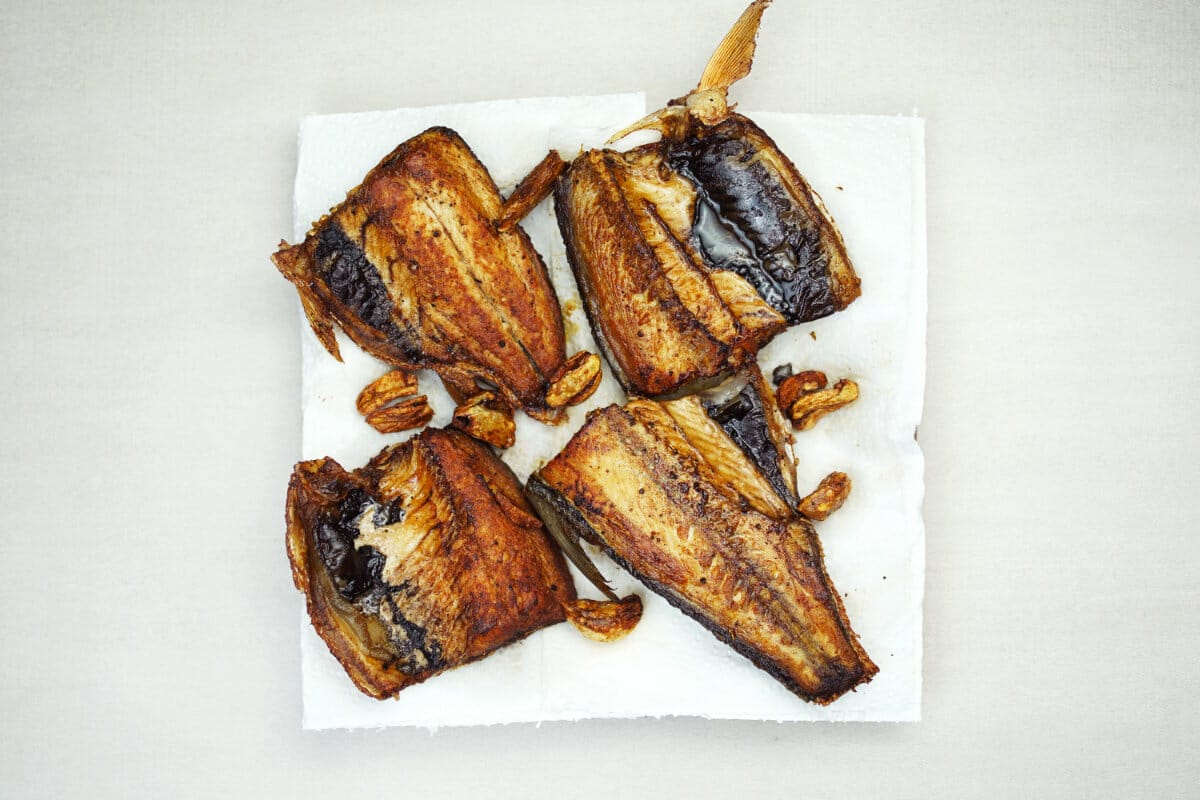 7. Serve with white rice and spiced vinegar accompaniment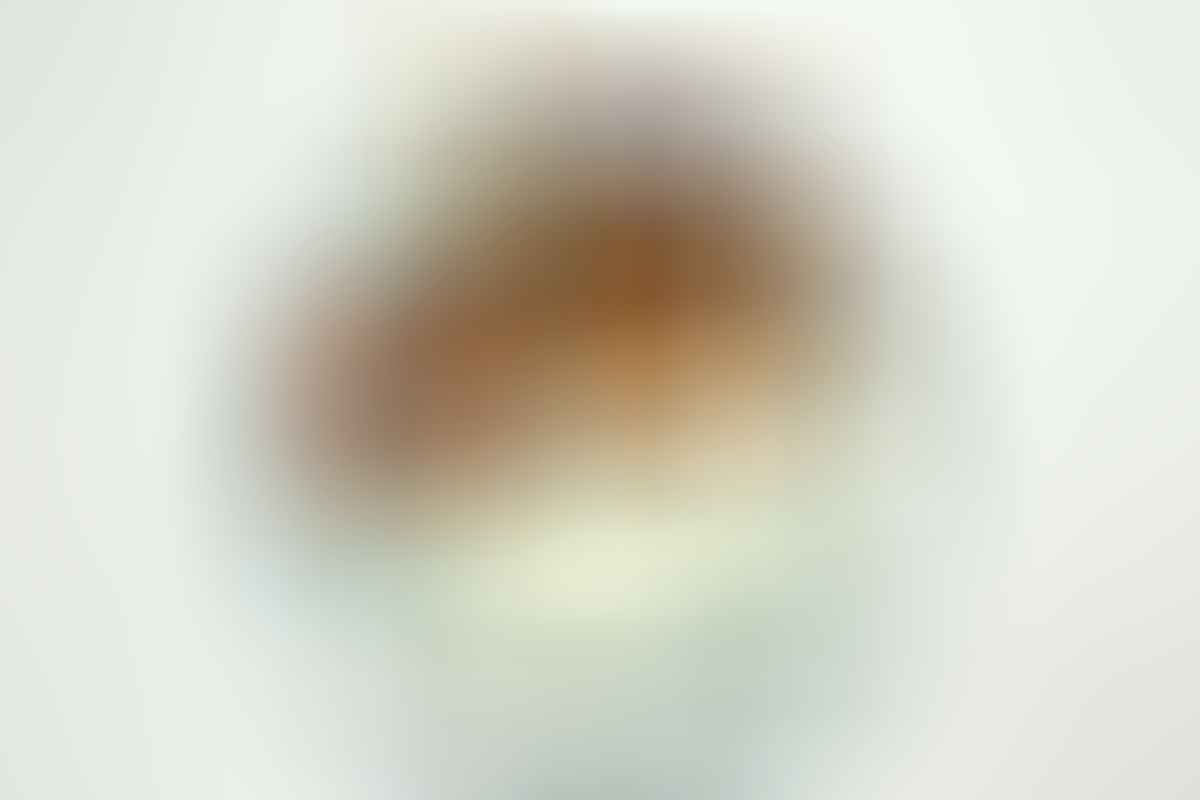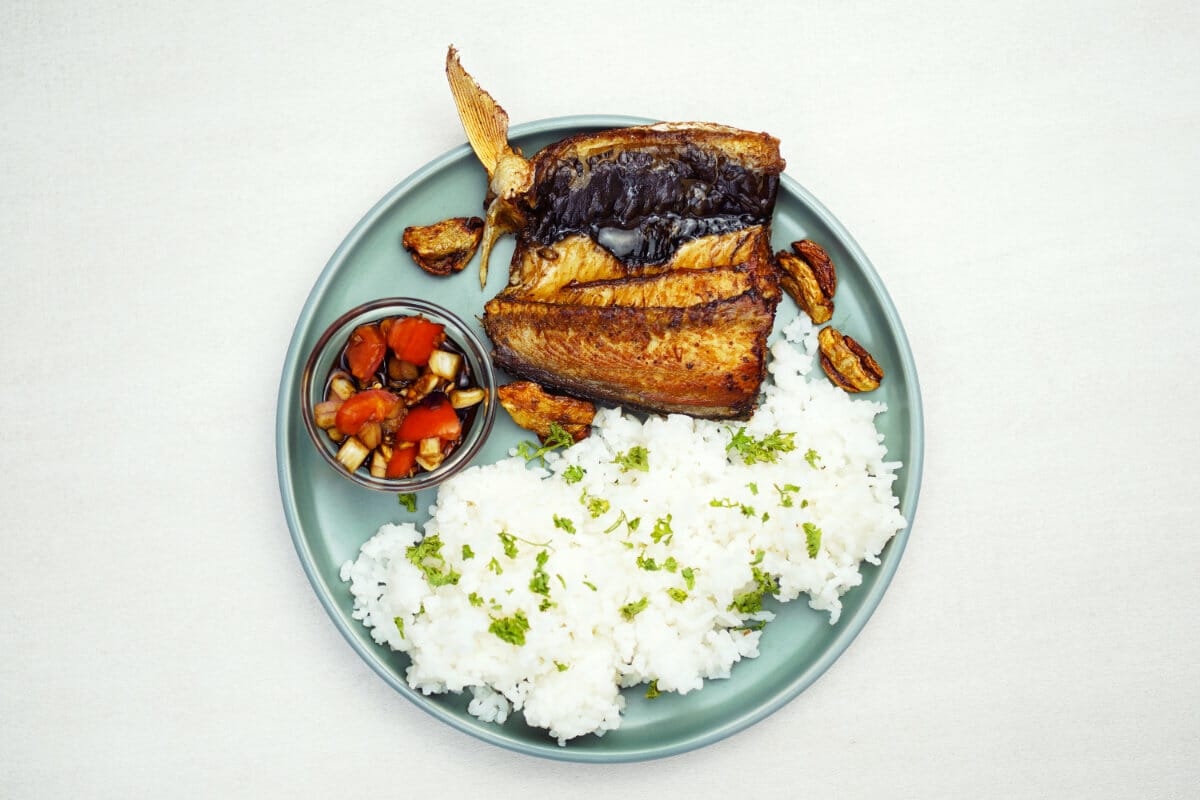 Alternatives & Substitutions
Cloves of garlic vs. garlic powder
Fresh crushed garlic or garlic powder can be used in the marinade for Fried Bangus. Season the fish well with salt and pepper when using crushed garlic. When using garlic powder, omit or reduce the salt as it might make your dish too salty.
Is there a vegan version of this milkfish dish?
The market has become flooded with fish substitutes which look, taste and feel like fish. Alternatively, tofu or eggplant can be topped with nori and arranged to resemble fish skin, this also increases the 'fishy' flavor.
Can you use butter instead of oil for frying?
Browning with butter adds a certain richness to a dish. Butter is low in smoke point and is not ideal for frying food due to its low smoke point.
What soy sauce alternative can I use?
The closest soy sauce alternative are liquid aminos, you can also use Worcestershire sauce, tamari, coconut aminos or omit the soy sauce and season with more salt.

Quick tips
The garlic from the marinade can help intensify the flavor of the fish when frying.
Marinating can also be done in the refrigerator overnight or in a zip-lock bag to keep in the freezer for several weeks to a month.
You should thaw frozen milkfish before cooking so that you won't have to worry about splattering oil.
Once the leftover fried bangus has cooled to room temperature, store them in an airtight container or resealable bag.
Leftovers can be stored in the refrigerator for 3 days to a week, or in the freezer for 2 weeks to a month. Thaw before reheating in the microwave or pan, making sure it's hot before serving.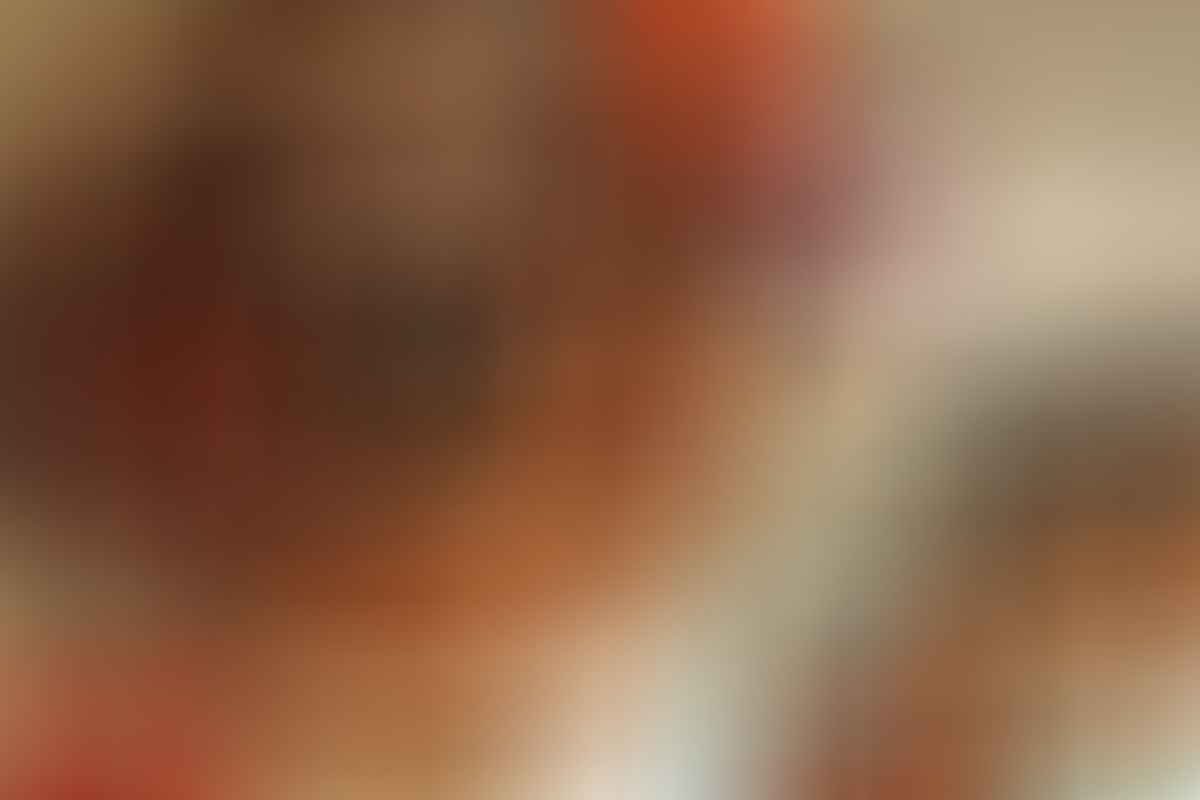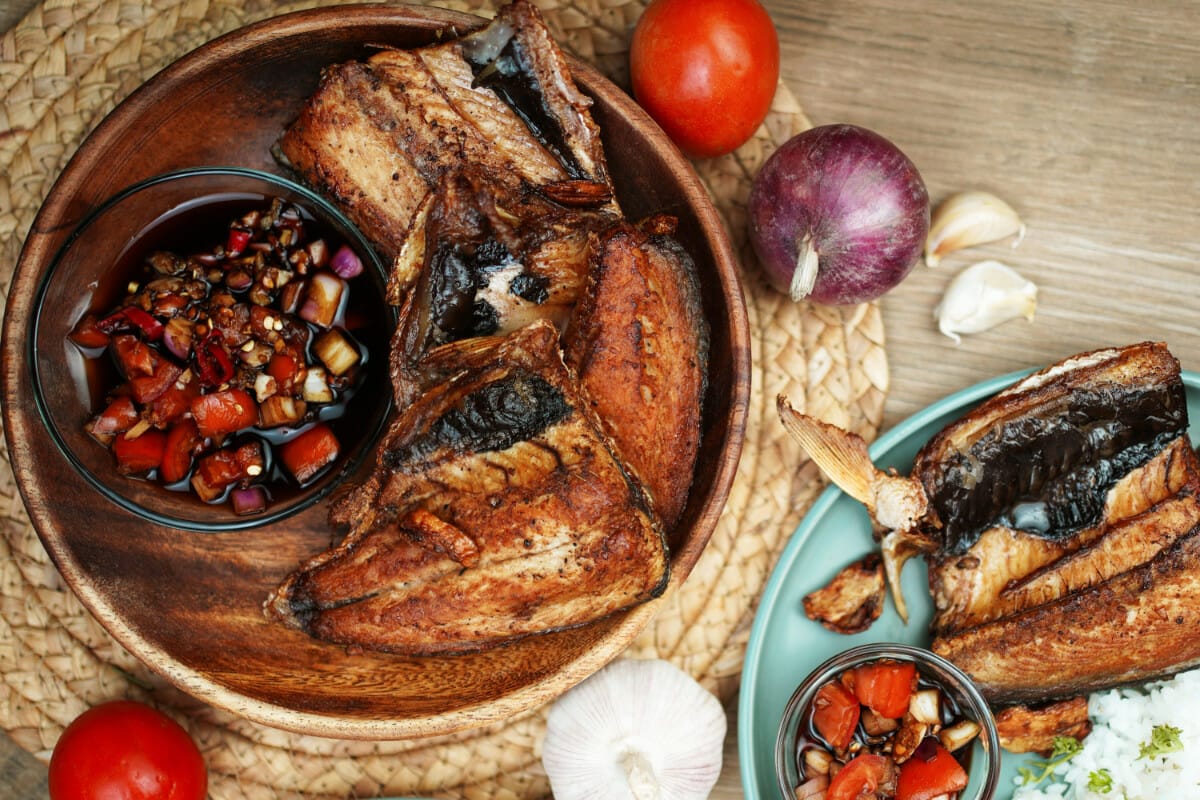 Frequently Asked Questions
What type of fish is milkfish?
Milkfish are silver in color, grows to almost 1 meter in length, and can grow to an age of 15 years. The fish is found in tropical and subtropical oceans such as the Indian and Pacific oceans. Milkfish has a mild taste; some even say that it's slightly sweet. Like most fish and seafoods, bangus is a good source of iodine. While it won't differ in taste whether the bones have been removed, it does make it easier to eat.
How do I make my fish skin crispy and keep it from sticking to each other?
Heat the oil until it bubbles, or place a chopstick in the middle of the pan with the heated oil to see if it's hot enough. If it sizzles, it's hot enough.
If the pan is too small, cook the marinated fish in batches. If it's too crowded, the fish pieces might stick to one another and may lower the temperature of the oil.
Cook the fish skin side up before frying the skin, removing once it's a golden brown. Place on a wire mesh or kitchen towel skin side up.
How long should you marinate the fish?
If you're planning to eat the dish right away, you can marinate it for 30 minutes to an hour. But for more flavor, be sure to prepare beforehand. Marinade and keep them in a zip lock bag or airtight container in the freezer.
What is the best side sauce to accompany this dish?
Spiced vinegar can be used for a side sauce, while chilies can be added to add a little heat. Alternatively, you can mix tomatoes, onions, garlic, soy sauce, vinegar, or calamansi for a nice accompaniment, adding and removing ingredients to your taste. Add a bit of sugar if it seems too salty. You could also serve with atchara.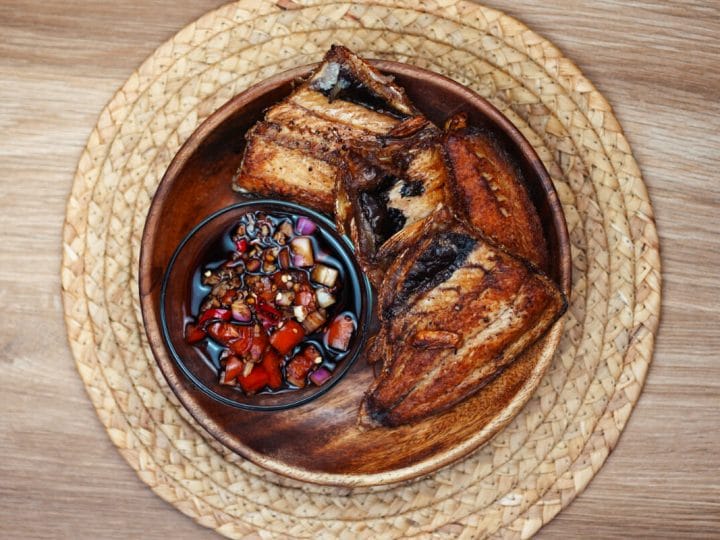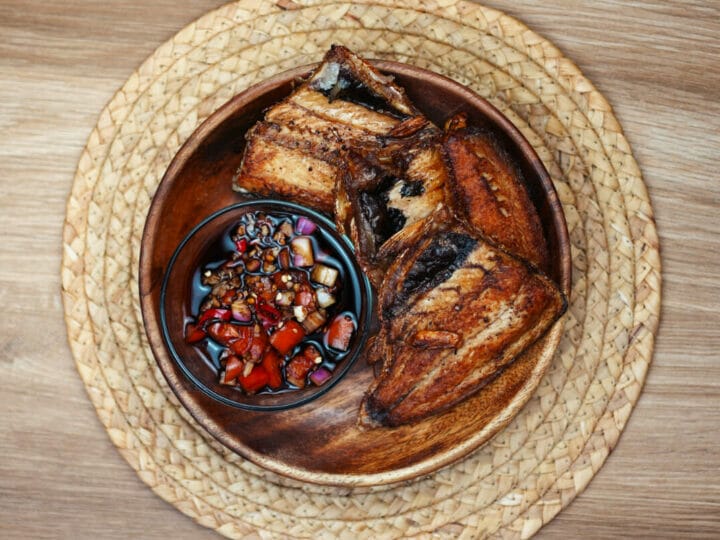 Yield:

4
Homemade Fried Bangus
Marination Time:
30 minutes
This fried bangus recipe combines flavor and simplicity, making it perfect for breakfast or (lunch) merienda.
Ingredients
500 grams or 1 large Bangus or milkfish (can be boneless)
1 & 1/2 teaspoons salt
1 teaspoon black pepper
½ cup white vinegar
1 tablespoon dark soy sauce
5 -7 cloves garlic (crushed)
oil for frying
Instructions
Wash or clean the milkfish. Remove the head and tail, slice the body it into half lengthwise. Dab the insides with a kitchen towel to dry.
Slice the fish into 4. Season with salt and pepper. Set aside.
In a small bowl, mix together white vinegar, dark soy sauce and crushed garlic to create the bangus marinade.
Massage the sauce into the fish on a tray. Then lay all the sliced fish pieces skin side up. Set aside and marinade for 30 minutes to an hour in the fridge.
Prepare a pan at medium heat; add just enough oil to cover the pan. Fry the fishes skin side up first for 5 – 7 minutes or till golden brown before cooking the skin for another 5 – 7 minutes. You can also fry with the garlic from the marinade for more flavor.
After frying, place on a kitchen towel or cooling rack skin side up to remove excess oil.
Once most of the oil has been strained, serve with a side of steamed rice and spiced vinegar or soy sauce.
If you enjoyed this dish, try our fried Fish Sarciado recipe or Sweet And Sour Tilapia for some more Filipino seafood flavors.