When American bases were established in the Philippines, they introduced cereals pancake mixes and Spam, sold only to those who had a connection to the base and to those who were willing to pay a hefty price. Seeing the brand 'Spam' back then was seen as a measure of wealth.
The establishment of American bases in the Philippines brought with it the introduction of cereals, pancake mixes, and Spam – previously unavailable items that quickly became status symbols amongst the general population. Those with connections to the base, or were willing to pay a high price, were the only ones able to get their hands on these coveted items.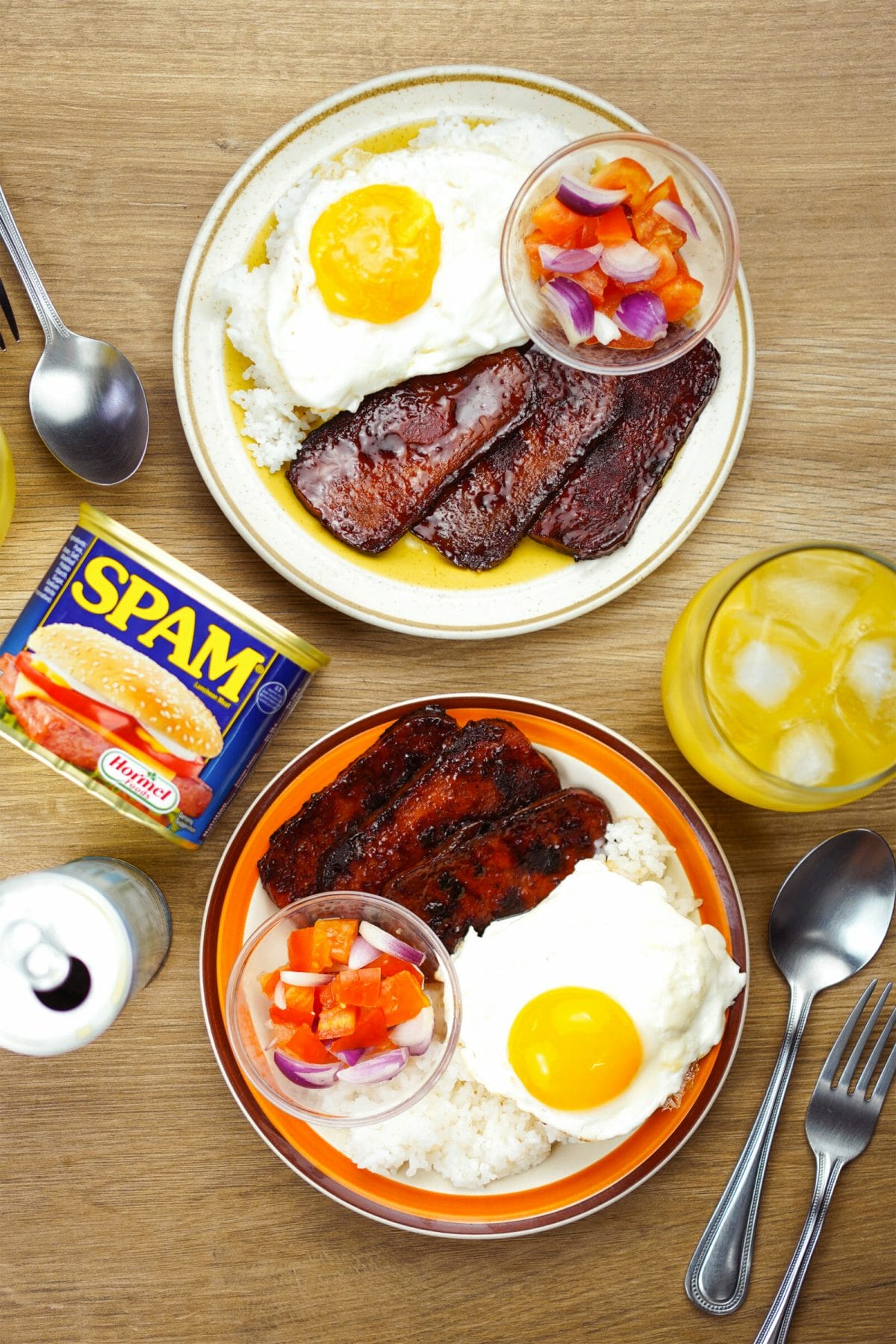 Nowadays, you can find spam more commonly at groceries, online stores, and food chain stalls. It's often bought to be mixed with other dishes to create new dishes, like Hawaii's popular Spam musubi. This dish consists of a slice of spam placed over an oblong-shaped serving of rice, which is then tied with a strip of nori. Another dish that includes spam is kimchi rice with Spam. Another popular dish is our recipe for today: Spam Tocino.
Filipinos sure do love their canned and cured meats. In fact, many enjoy them as a breakfast dish called 'silog', consisting of white rice, garlic rice, and meat options with spiced vinegar on the side. Tapsilog is a tapa mixture of beef slices cured in soy sauce, garlic, onions, and other ingredients; hotsilog is a hot dog plus silog combination; and spamsilog is cured in Spam or another luncheon meat.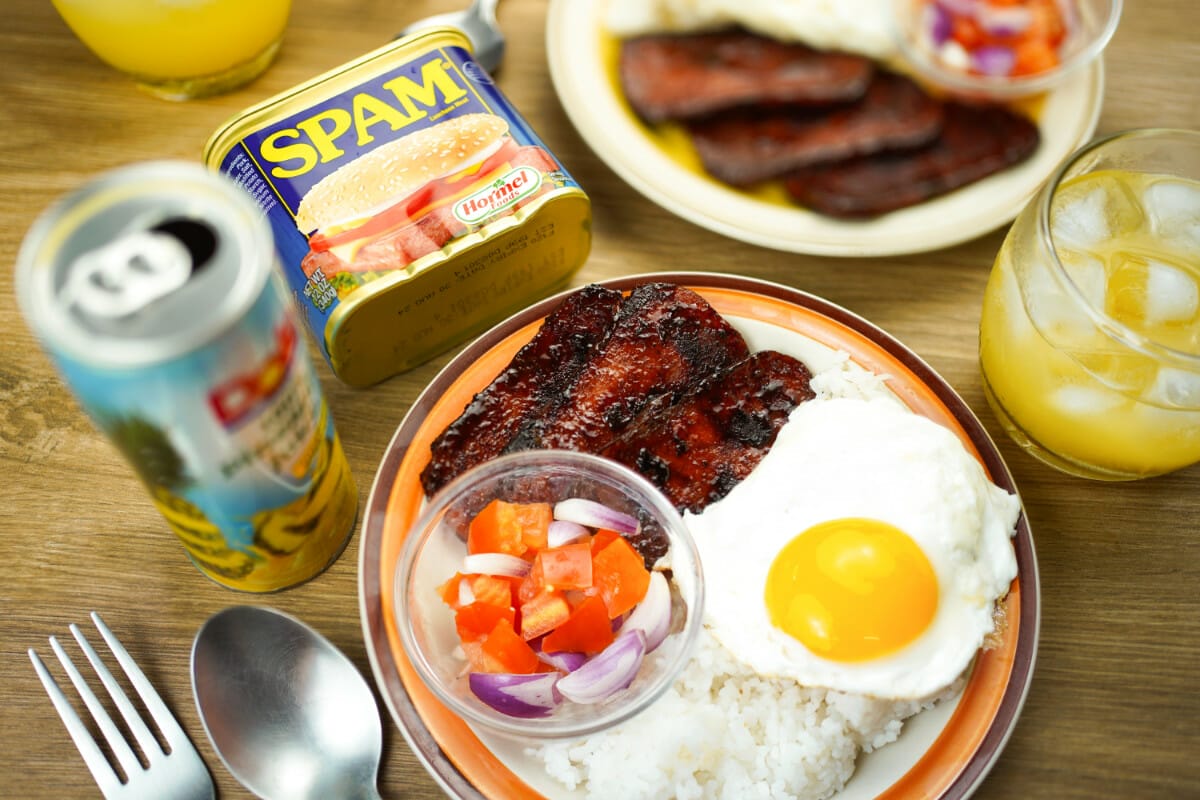 Spam is a guilty pleasure for many and Filipinos especially love Spam – so much so that there's even a tocino-flavored version made as an homage to Filipino breakfast cuisine. While Spam Tocino itself is quite hard to find online (often overpriced or out of stock), you can make this surprisingly tasty dish at home with a sweet marinade as shown in the recipe below.
Spam Tocino is made by combining the marinade from a traditional tocino or sweet cured pork with Spam. The result is a sweet and savory dish that provides a little sugar rush for breakfast or lunch.
Step-by-step Photos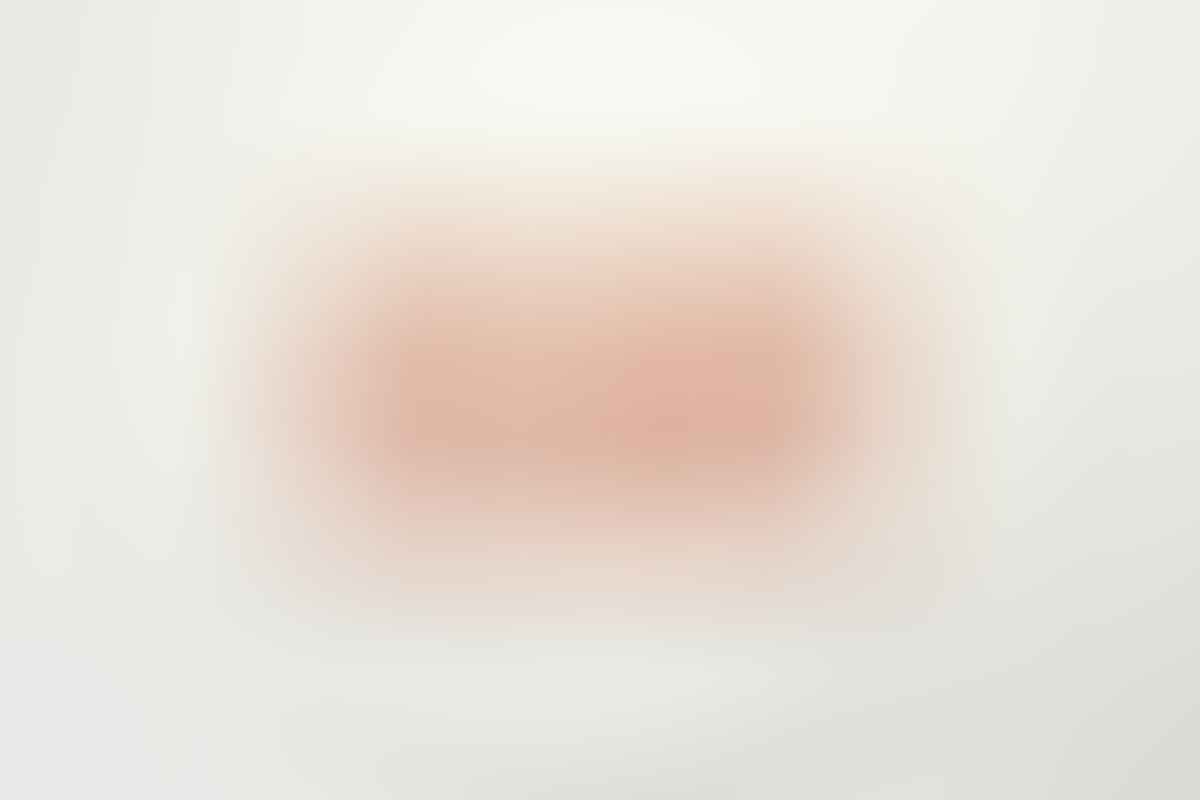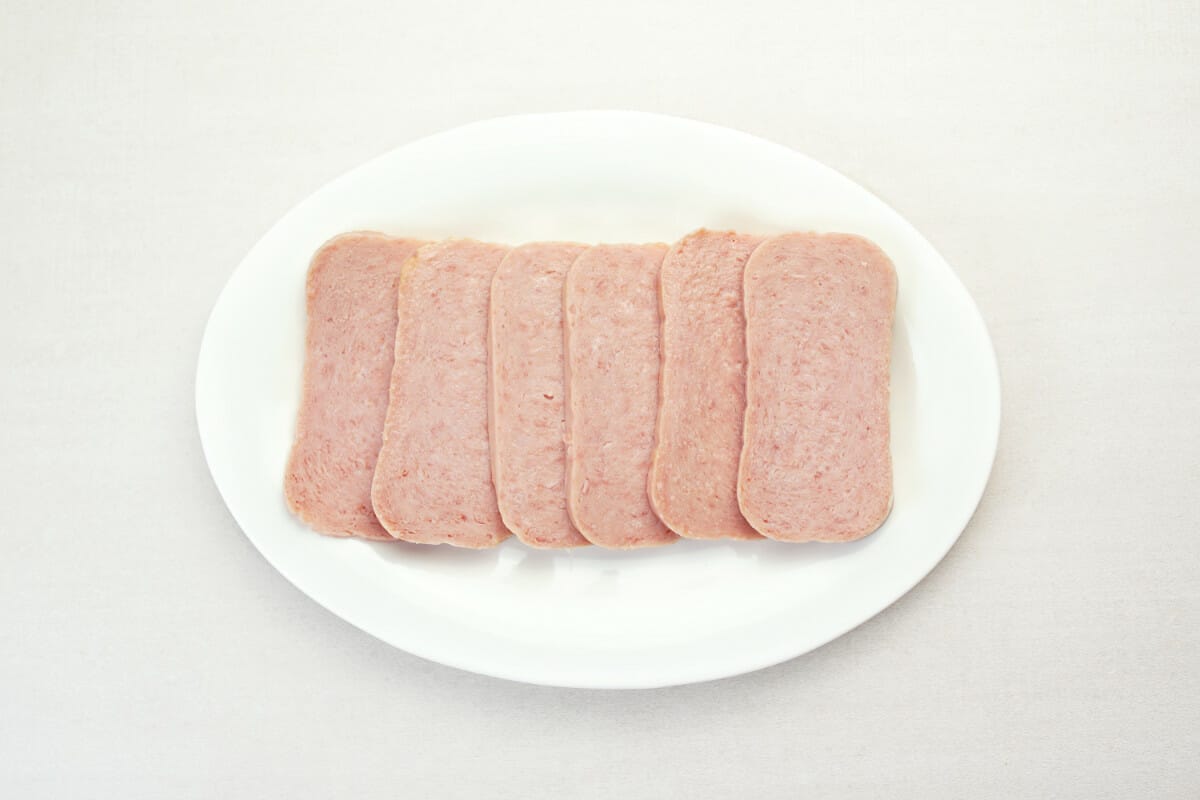 Alternatives and Substitutions
Alternatives to Spam:
You can use any Luncheon meat for this recipe. Brands include Prem (Canada), CDO (Philippines), Delimondo, and Purefoods. There are gluten-free and dairy-free varieties too. Some cooks even prepare this dish with sausages.
For a sweeter version of Spam Tocino:
The recipe below uses pineapple juice, similar to the typical pork tocino recipe, and this makes the dish sweeter. But since spam tocino is already highly flavored, you can remove the pineapple juice, and make a dryer sauce, which can also help make the dish crispier.
Vegan Spam substitute:
There isn't yet vegan luncheon meat from the 'Spam' brand, but Hormel has been in talks about launching a vegan Spam since their move into plant-based foods in 2019. Other options include the Hong Kong-based brand Omnifoods which introduced OmniPork, sometimes called the vegan Spam. This vegan alternative is made of wheat, beets, soybeans, and coconut oil.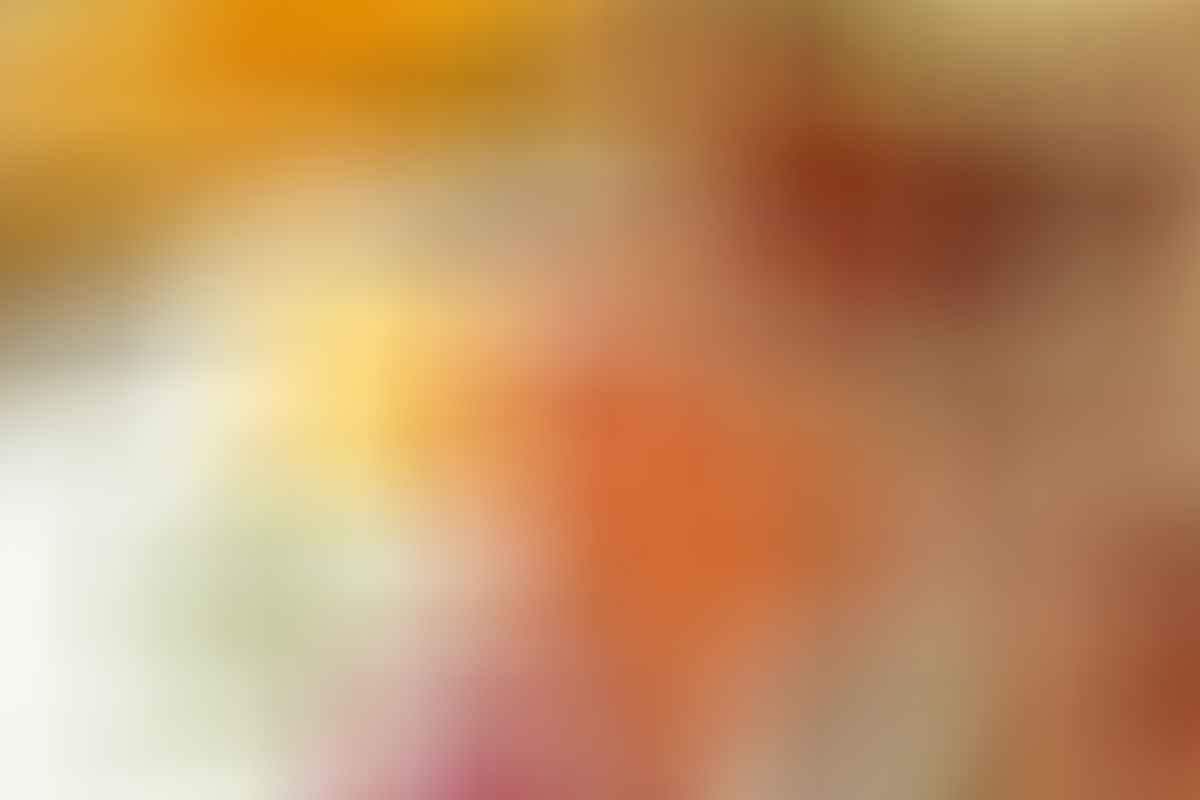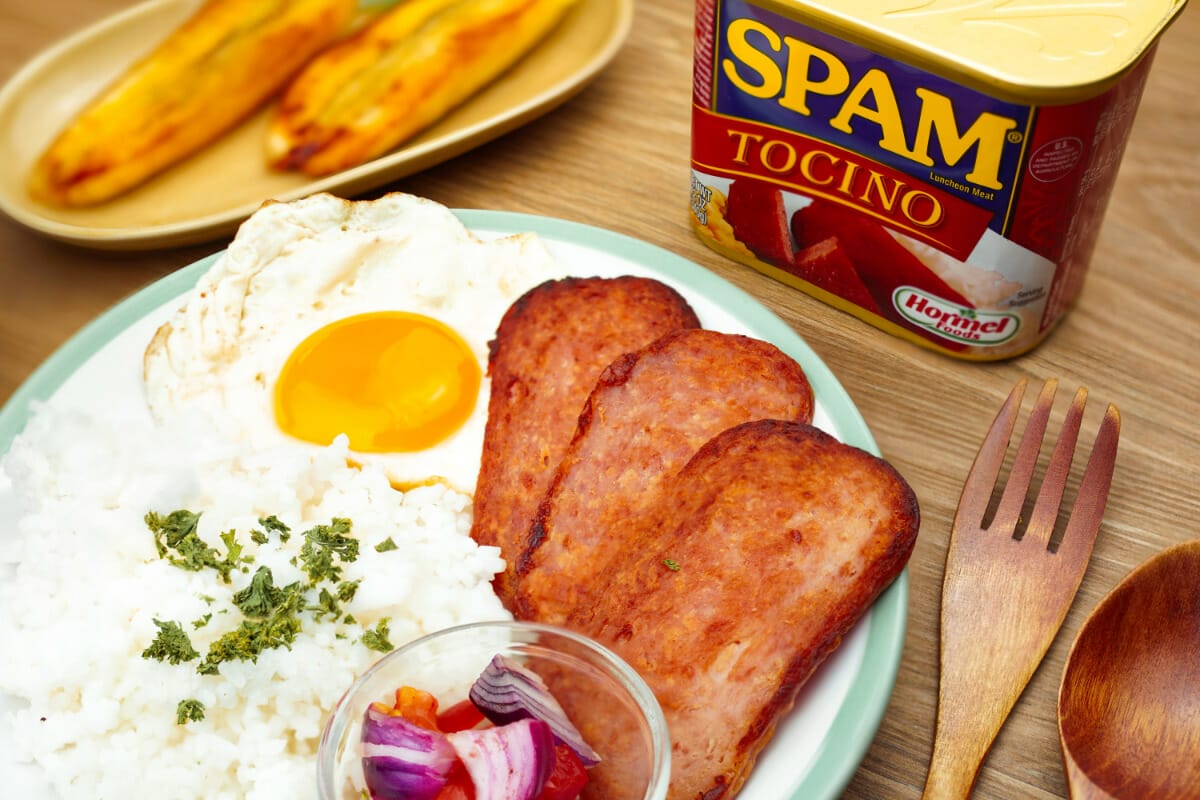 The ingredients list
Spam – or any Luncheon meat.
Brown sugar – acts as a sweetener and thickener.
Garlic or garlic powder – adds flavor and aroma.
Dark soy sauce – adds color and saltiness
Pineapple juice or any fruit juice – adds sweetness and a tangy flavor
Black pepper – adds a bit of depth and a little spice.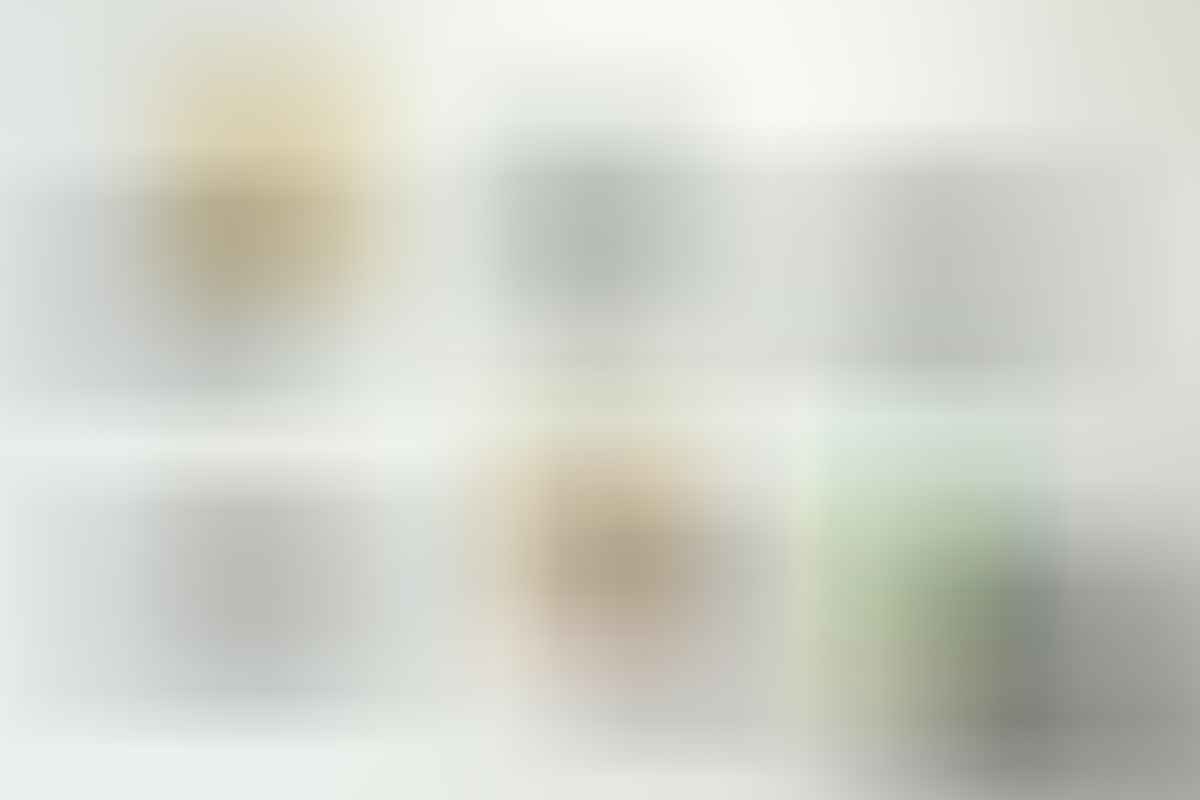 Quick tips
– Once the marinade thickens, move the luncheon meat around so it is fully coated with the sauce, this adds flavor and makes a nice crust.
– To store leftovers, place the luncheon meat in an airtight container or re-sealable bags once cooled to room temperature.
– The leftovers can last in the fridge for a week and in the freezer for 2 weeks to a month. Thaw out before reheating in the microwave or pan, making sure it's hot before serving.
Frequently Asked Questions
Is Spam Tocino Keto?
In spite of its low carb content, spam is considered 'dirty keto' because it contains unhealthy ingredients like sodium nitrite, modified starch, and sugar.
How do you make Spam crispy?
Slice thinly, cooking till both sides have turned into a dark reddish-brown hue.
Marinade Time:
30 minutes
A step-by-step guide on how to make Spam Tocino, a Filipino dish influenced by America.
Ingredients
1 can Spam (or any luncheon meat)
1/4 cup brown sugar
3 big cloves garlic (minced) or 1 tablespoon garlic powder
1 tablespoon dark soy sauce
1/4 cup pineapple juice or any fruit juice
½ teaspoon black pepper
Instructions
Slice the Spam or Luncheon meat ¼ cm thick. Set aside.
In a bowl, mix in the brown sugar, minced garlic or garlic powder, dark soy sauce, juice, black pepper, and the Spam slices. Let this soak for 25 – 30 minutes. You can also leave this in overnight.
Place a nonstick pan or skillet on a stove at medium heat. Once the pan is hot, cook the Spam in batches with a little of the marinade, cooking each side for 5 – 7 minutes.
The Spam should look charred, with the marinade thickened and sticking to the Spam.
Serve with white rice or garlic fried rice, egg, and spiced vinegar filled with tomatoes and onions.
Nutrition Information:
Yield:
5
Serving Size:
1
Amount Per Serving:
Calories:

96
Total Fat:

2g
Saturated Fat:

1g
Trans Fat:

0g
Unsaturated Fat:

1g
Cholesterol:

4mg
Sodium:

291mg
Carbohydrates:

20g
Fiber:

1g
Sugar:

16g
Protein:

2g
This information is automatically calculated by third party software and is meant as a guideline only. This website is written and produced for informational purposes only. Statements within this site have not been evaluated or approved by the Food and Drug Administration