Filipino ginger-papaya soup, commonly called tinola, is a refreshingly warm, hearty and healthy dish. Traditionally cooked with green papaya, chicken, broth, malunggay leaves, ginger, onions, fish sauce. Sometimes lemongrass is added for a tangy fresh aromatic taste. The ingredients are combined and simmered for a long period of time. The dish goes well with fish sauce and a steaming cup of white rice. Enjoy this chicken tinola recipe for lunch or dinner. It's best served on rainy days or to welcome the chilly weather.
A Dish With Deep Filipino Roots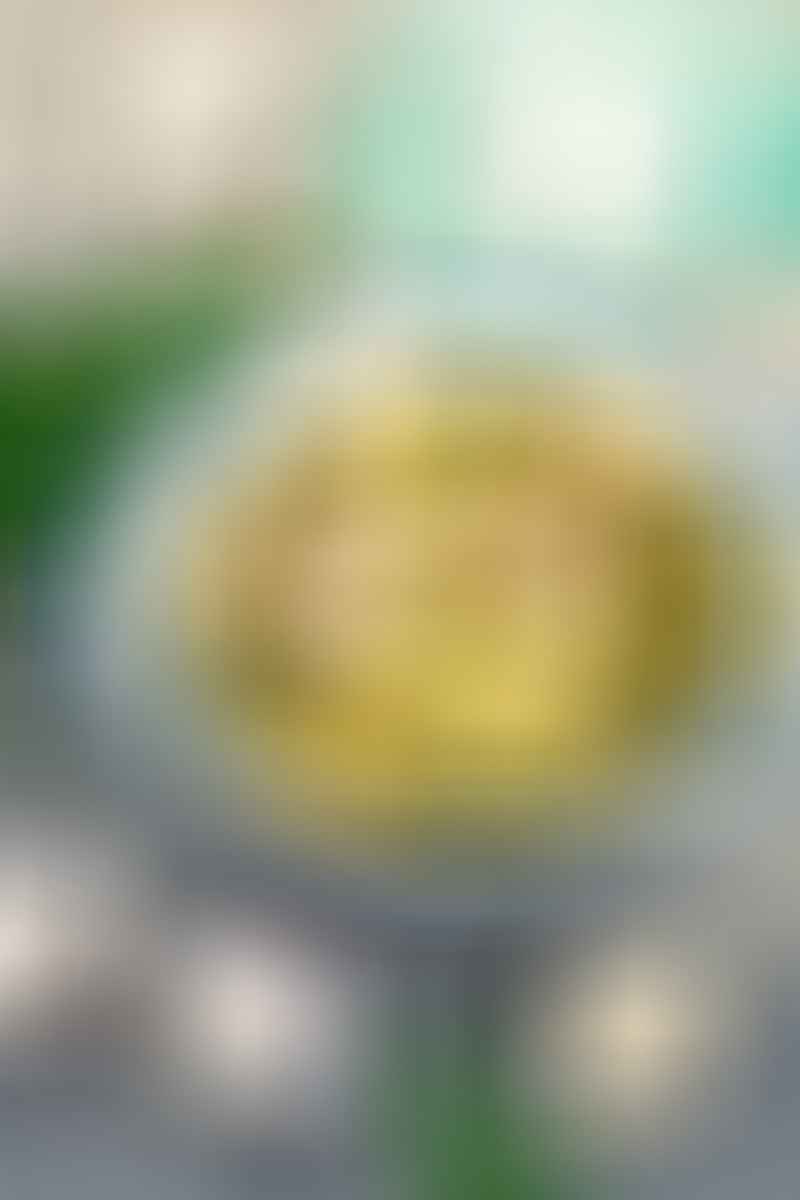 Tinola is one of many dishes that have been truly Filipino from the start. Created around the 1800's and referenced in the culturally known Filipino novel Noli Me Tangere or "Touch me not" by Jose Rizal written during the Spanish colonization. This Filipino dish was also popularized in Hawaii. Introduced by OFW's or "Overseas Filipino Workers" who immigrated to Hawaii to work on sugar plantations.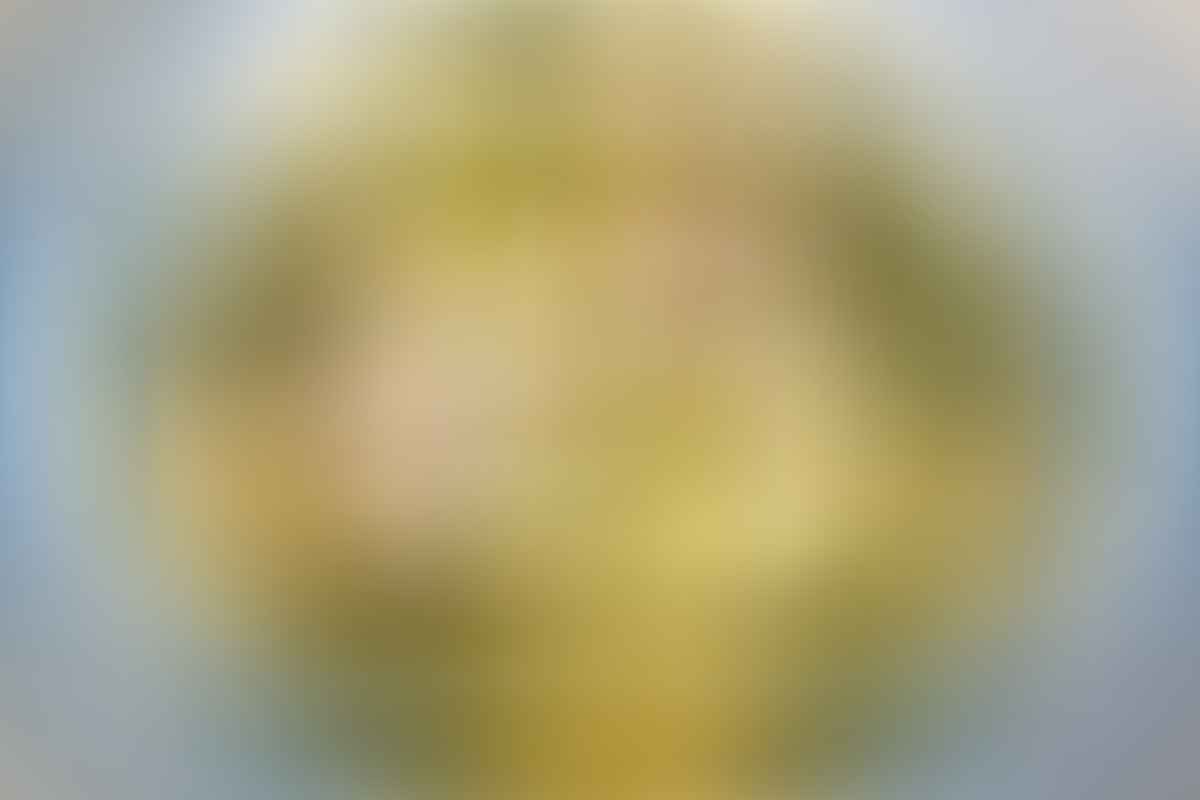 Healthy Ingredients & Lots of Flavor
Chicken tinola is a cozy and nutritious dish similar to American chicken papaya soup. It's comfort food – the combination of ginger, lemongrass, and chicken broth gives the dish a soothing effect. Ginger is well known as one of the healthiest spices in the world. Ginger is great for nausea, muscle pain, sore throat, as anti-inflammatory medicine, and for lowering cholesterol. 
Lemongrass is popularly used as an ingredient for broth or tea and is reputed to help lower cholesterol, detoxify, reduce migraines, and treat insomnia. Lemongrass is widely used in Filipino and Thai dishes because it gives a spicy taste without the acidity.
Chefs and cooks often make different varieties of tinola. One recipe replaces papaya with "Upo", Calabas, or sayote (also known as a "vegetable pear"). Some variants replace the chicken meat with chicken broth or vegetable broth. You will also find the dish prepared with vegetables such as tomatoes and potatoes.
Yield:

6
Chicken Tinola Recipe: Filipino Chicken & Papaya Soup
Cook Time:
1 hour
20 minutes
Total Time:
1 hour
32 minutes
A delicious warm soup of chicken, green papaya, green leafy vegetables, ginger, lemongrass, and garlic. This dish has lots of flavor and aromas and is easy to make.
Ingredients
1 kg chicken (whole or legs) in pieces
1 tablespoon salt
1 tablespoon pepper
2 tablespoons cooking Oil
1-2 thumb ginger (julienned)
2 medium red onions (sliced)
4 cloves garlic (sliced)
1 tablespoon fish sauce
10 cups of water
1 kg green papaya diced
1 or 2 stalks of lemongrass (optional)
3 pieces of green sili (optional)
3 cups of Malunggay leaves / Moringa leaves
Instructions
In a bowl, add 1 kilogram of chicken with 1 tablespoon of salt and pepper. Massage to distribute the salt and pepper. Set this aside.
In a pot at medium heat. Add 2 tablespoons of cooking oil and sauté 1 to 2 thumbs of julienned ginger and the sliced red onion. Cook until the onions are translucent. Then add 2 tablespoons of sliced garlic. Cook till fragrant.
Add the chicken pieces and cook the chicken till it changes in color.
Once the chicken browns lightly add 1 tablespoon of fish sauce. Stir till all the liquid evaporates.
Add 10 cups of water. Boil this for 30 minutes to an hour. Removing the scum as the water boils.
Add 1 kilogram of diced papaya. Cover and let it simmer till the papaya softens.
Add 3 cups of malunggay, 3 pieces of green sili and 1 to 2 stalk of lemongrass. Let this boil for 10 to 20 minutes.
Add salt and pepper to taste and simmer for 5 minutes. Serve immediately. A good accompaniment is steamed rice.
Notes
Using chicken with bones yields more flavor than chicken chunks.
You can also use a Knorr chicken cube or replace the 10 cups of water with chicken broth for a more intense flavor. A healthier alternative is to make chicken broth by boiling chicken bones. Boiling this for an hour or so while removing the scum
The soup tastes more intense the day after as the ingredients have completely fused together. Be sure to keep the soup in the fridge or freezer in an airtight container for it to last longer.
Malunggay leaves can be replaced with any leafy vegetable such as spinach, pechay (Chinese chard), bok choy, mustard greens, or chili leaves.
Pounding the lemongrass helps release more of its aroma and flavor.
Some cooks use ripe papaya to make the soup sweeter. Note that the cooked ripe papaya will be a bit mushier in comparison to the unripe papaya.
An additional ingredient that adds some body to the dish is chayote, a type of squash. If the soup is too "watery" for your liking, add a handful of bite-sized chunks of chayote in step 6
A splash of soy sauce can also add some umami flavor to the dish and a few drops of lime juice adds a tart aspect that many people enjoy. We certainly do.
Nutrition Information:
Yield:
6
Serving Size:
1
Amount Per Serving:
Calories:

533
Total Fat:

27g
Saturated Fat:

7g
Trans Fat:

0g
Unsaturated Fat:

18g
Cholesterol:

157mg
Sodium:

1445mg
Carbohydrates:

31g
Fiber:

4g
Sugar:

15g
Protein:

42g
This information is automatically calculated by third party software and is meant as a guideline only. This website is written and produced for informational purposes only. Statements within this site have not been evaluated or approved by the Food and Drug Administration