A sweeter, tangy, but still savory version of your usual Ketchup.
This tangy, sweet, and fruity sauce is perfect for salty or savory dishes that need a little balance. It is commonly used in hotdogs, burgers, fries, fried chicken, skewered street food, as a side sauce to dip in, and in main dishes like stews or meat marinades as a substitute for tomato ketchup or paste.
There's a new ketchup on the scene! This iconic variation on ketchup from the Philippines recently made waves around the world. Looking for a unique and creative sauce to use on your grilled foods? If so, then you need to try this easy to make thick condiments that will satisfy your craving without going overboard with sugar.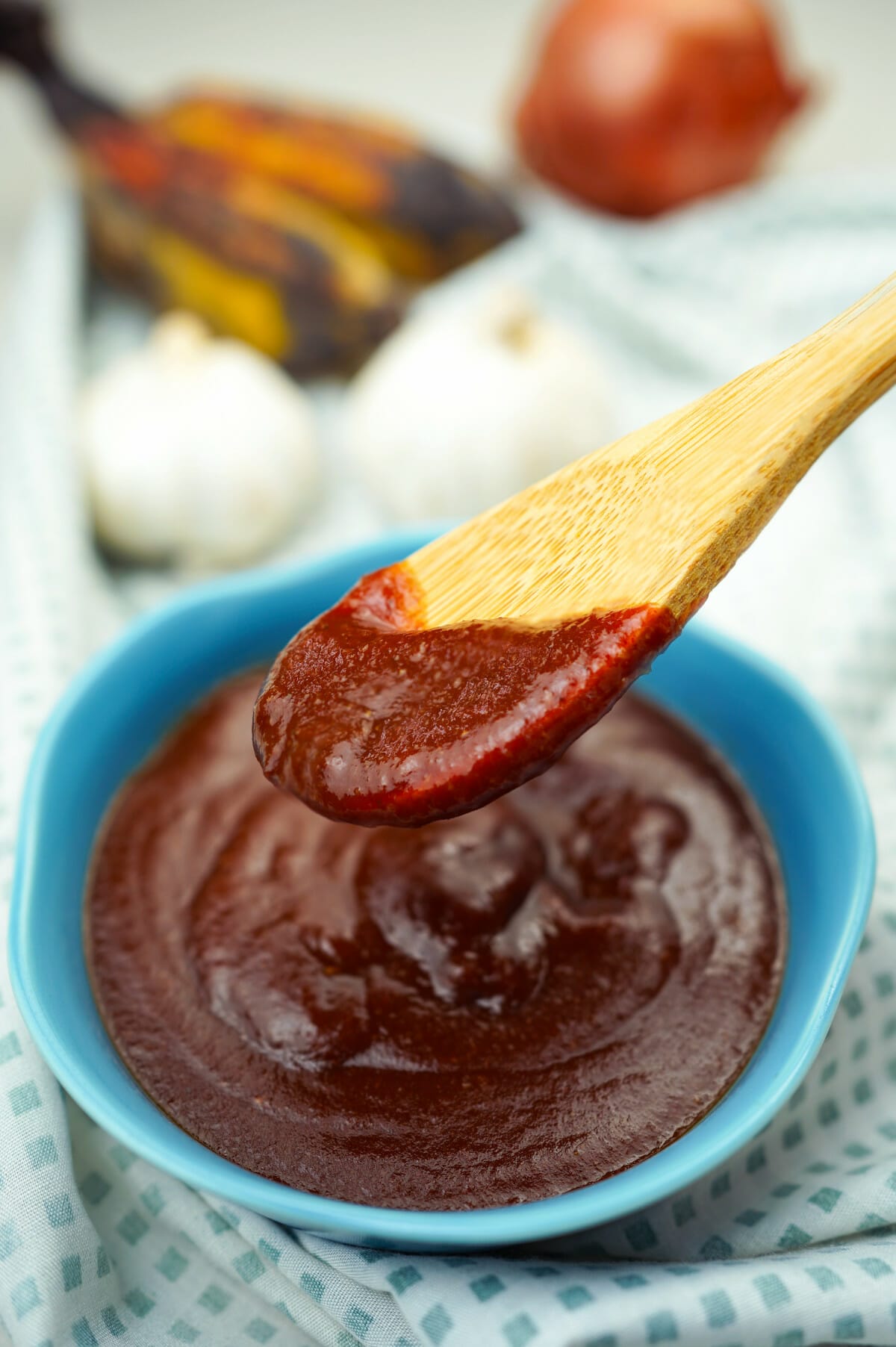 The Curious Tale of Filipino Banana Ketchup and Its Unique Taste
A staple in Filipino households, Banana Ketchup is a bright yellowish red bottled condiment. The origins of banana ketchup start with Maria Orosa. She dedicated herself to promoting Filipino dishes that could replace imported food in the 1930s. One of the recipes she created was banana ketchup. At that time, tomatoes were scarce, but bananas were plentiful. As a result, it gained prominence and was able to enter the Philippine market.
A banana ketchup was commercially produced in 1942 by Magdalo V. Francisco Sr., who created his own method for making tomato ketchup. A few years later, he founded the Universal Food Corporation (UFC).
The company then went on to recreate a variety of ketchups, including tomato ketchup, banana ketchup, Tamis Anghang Hot and Spicy, a hotter version of banana ketchup, Sweet chili sauce, and many others.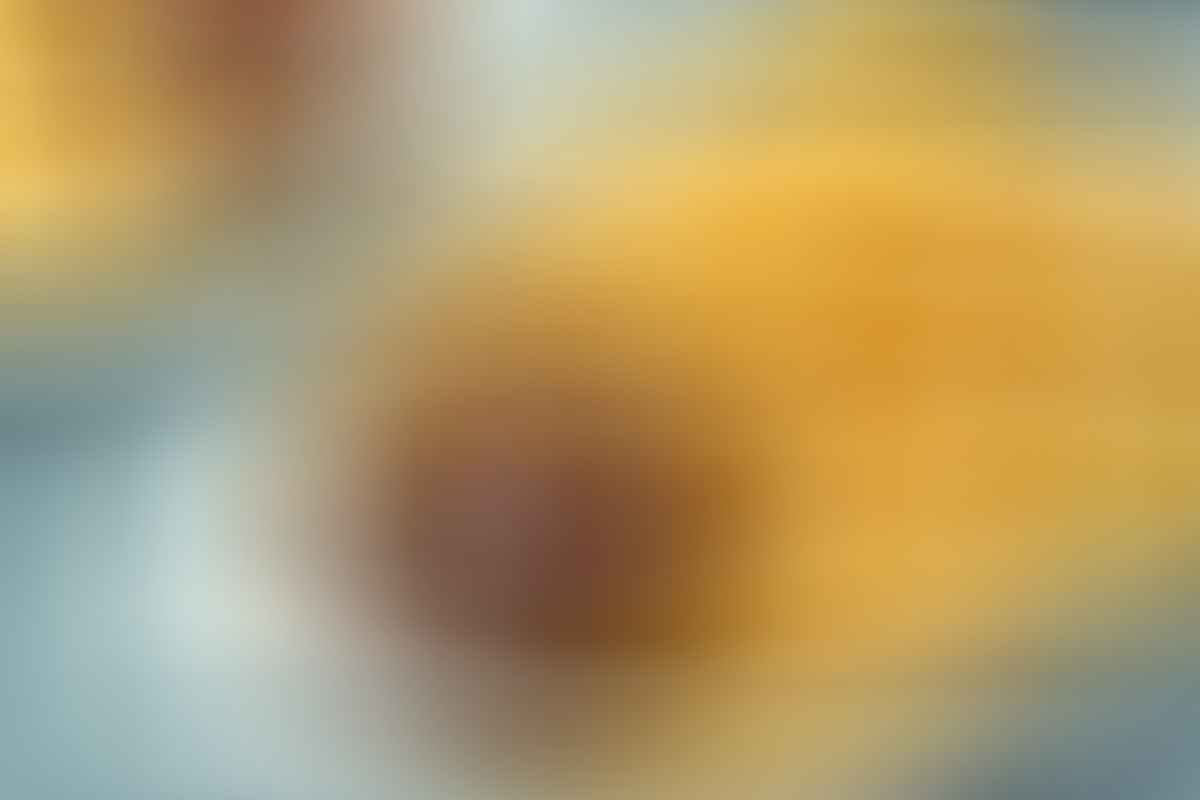 Frequently Asked Questions
Can any spices or seasonings be added into the Banana Ketchup?
Yes, the main ingredients used to make Banana Ketchup include bananas, tomato paste, white vinegar, garlic, onion, sugar, and salt. Alternately, spice or herb additives like paprika, cumin, turmeric or any other type can be included, omitted or replaced. It is also possible to add chili flakes, bird's eye chilies, chipotle, or other chili pastes.
Can any type of Banana be used?
The most common type of banana used in this recipe are plantains, but you can also use lakatan or saba bananas, which are ripe bananas similar to the ones used in the recipe below. Cooked saba bananas are mildly sweet and have a bit of a tart flavor, similar to a sweet potato.
What is the difference between banana ketchup and tomato ketchup?
Both banana ketchup and regular tomato ketchup can be used in similar ways. In terms of flavor, the banana version is sweeter and fruitier. In addition, banana ketchup sometimes contains food coloring that makes it appear yellowish-red in color.
What do you eat with banana ketchup?
Besides serving as a common condiment in the Philippines, banana ketchup can also be added to various dishes, including Filipino spaghetti or the popular "Jollibee spaghetti", or to make barbeque marinades sweet or to add sweetness to savory tomato-based beef stew sauces.
Does this ketchup have gluten?
No, this recipe does not contain gluten. However, I would recommend checking the tomato paste to make sure it's gluten-free.
How many calories are in banana ketchup?
Two tablespoons contain 35 calories.
How long does homemade ketchup last?
Homemade banana ketchup should be kept in a tightly sealed container where it can last a month at room temperature, or longer if placed in the fridge.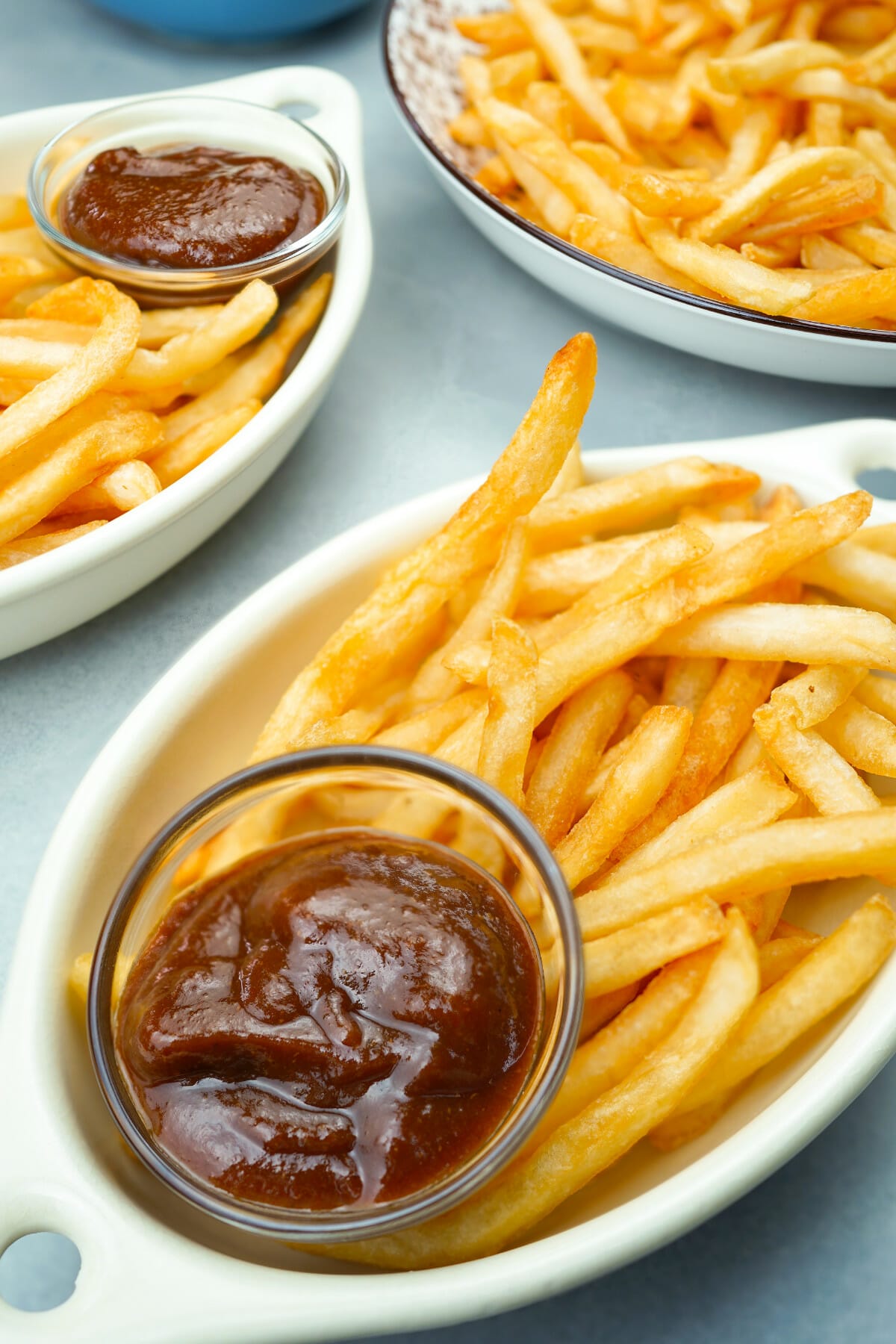 Step By Step Photos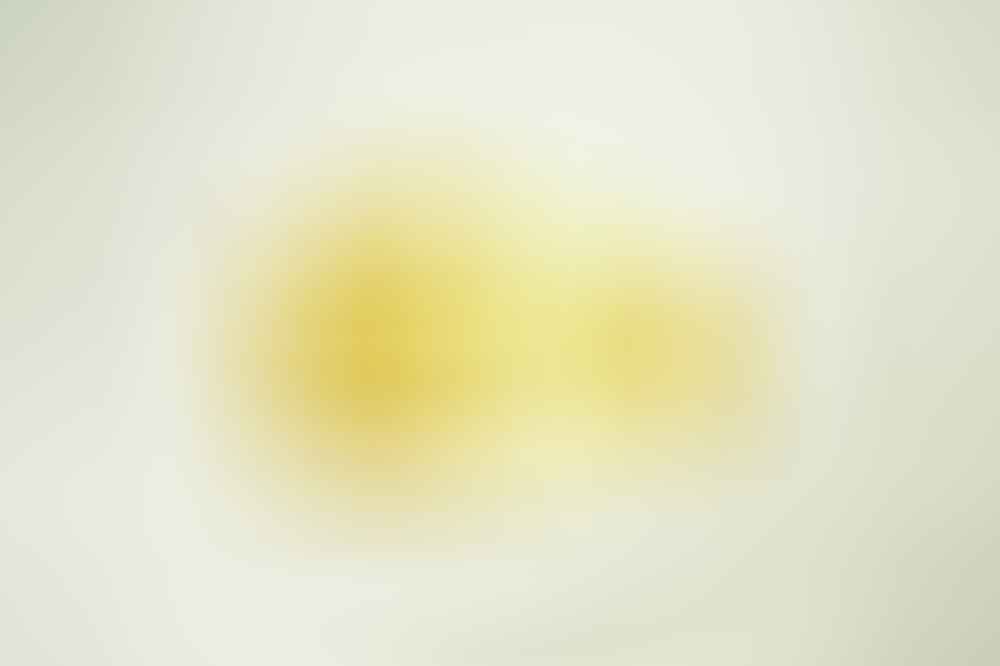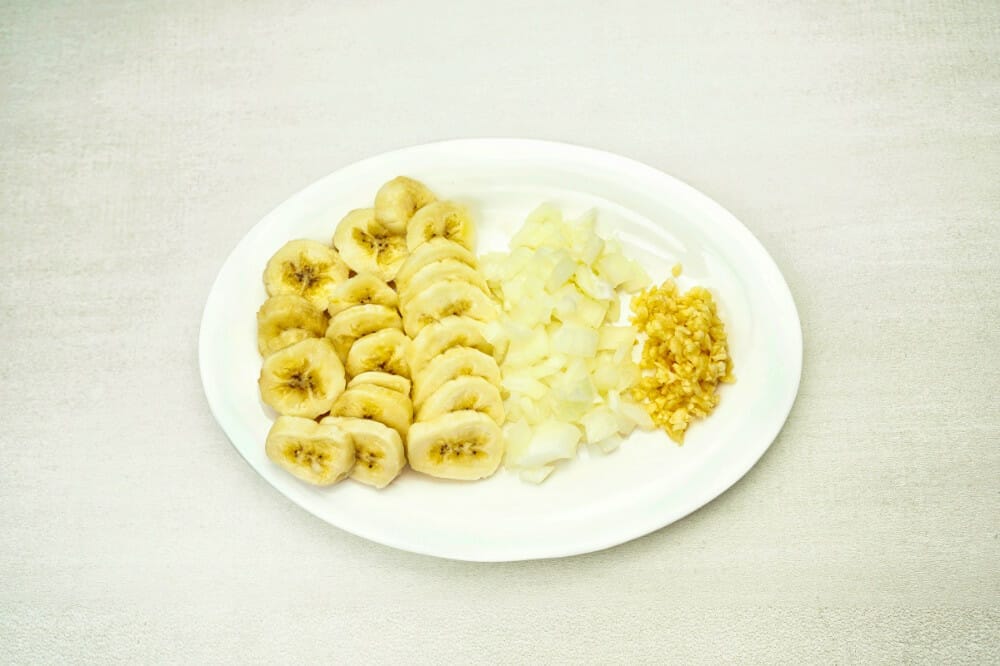 Main Ingredients
Bananas – the main ingredient acts as a thickener and adds a fruity taste.
White onion – the white variety is better than red onions since it doesn't add any color, but still has the sharp taste.
Garlic – one of the most popular aromatics in Filipino dishes.
Brown sugar – adds to the sweetness and color.
Salt – a food enhancer that balances the sauce.
Spices like cloves, paprika, and cayenne – can be replaced to suit your taste.
White vinegar – adds acidity and helps with the food preservation.
Tomato paste – another main ingredient that adds the umami-savory taste and color.
Water – for blending and simmering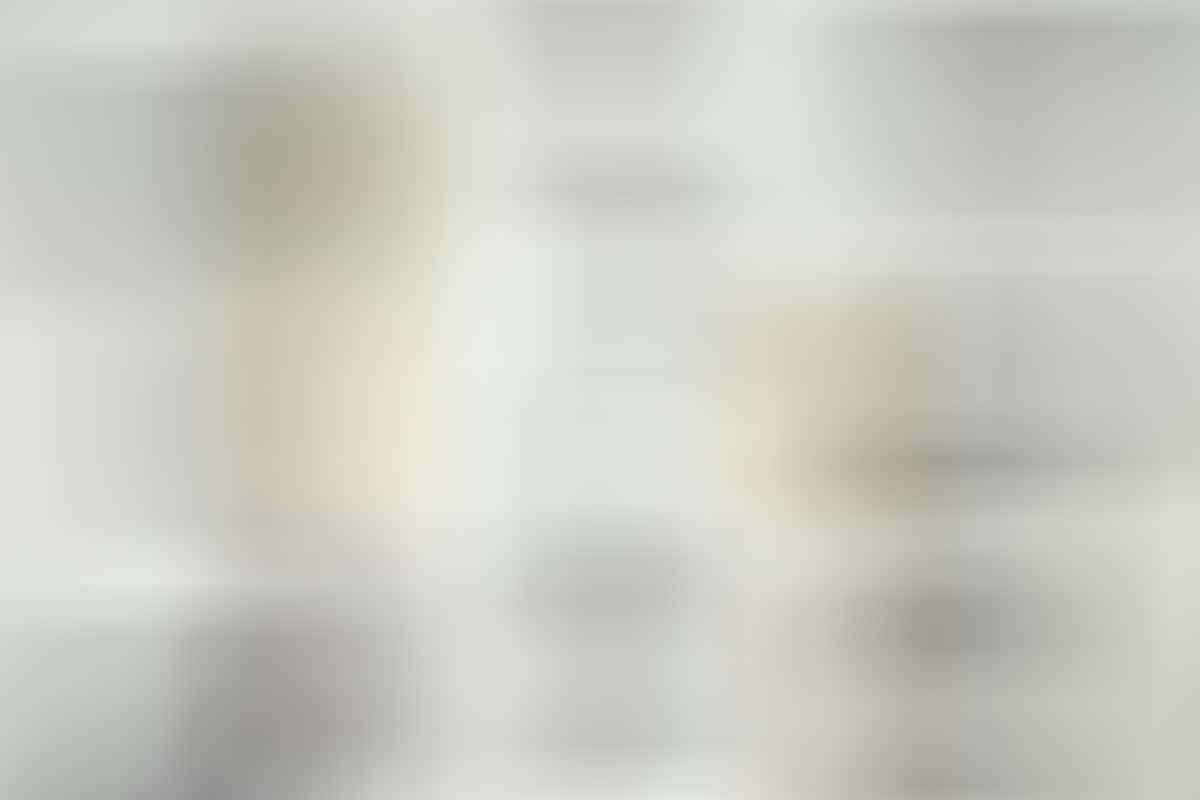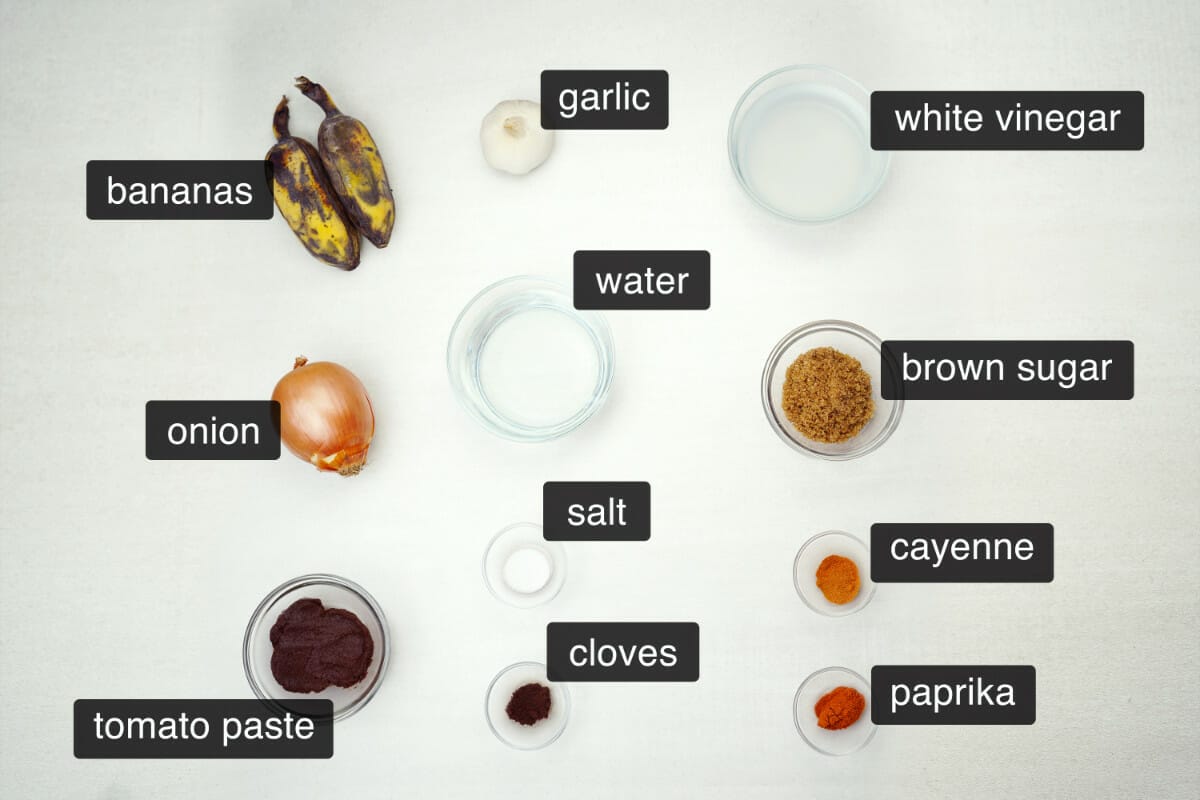 Quick tips
If you don't have any blender or food processor on hand, you can mash the bananas, and use garlic powder and onion powder instead. Just make sure to strain them to get a smoother texture.
If you prefer a brighter red colored banana ketchup like the usual bottled ketchup, add a teaspoon of red food coloring with a bit of yellow food coloring.
For a spicy take on your homemade banana ketchup, add sili or chili paste in the blending stage to ensure that you can get a smoother sauce. Or add chili flakes at the end to add texture.
Since this is a vegan-friendly condiment, you can add plenty to your favorite vegan dishes.
If you like this condiment recipe, try our sweet and sour sauce dipping sauce recipe.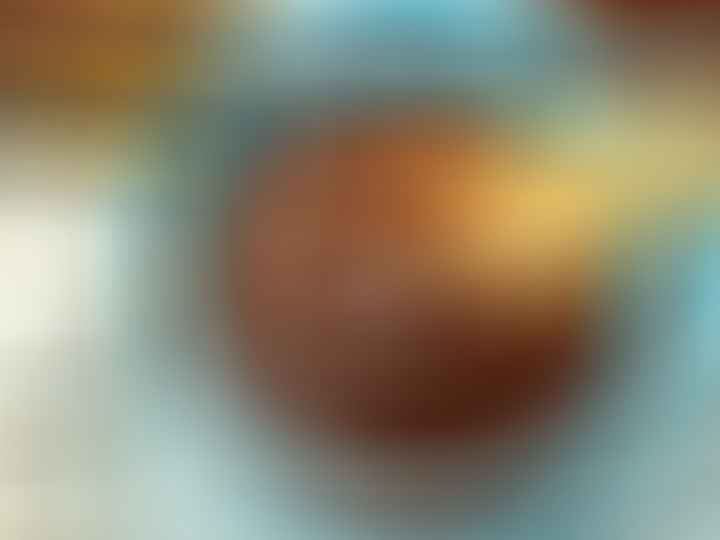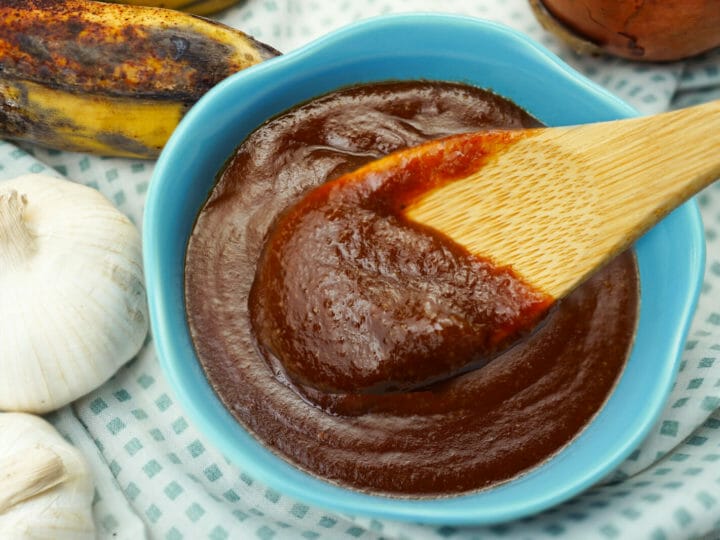 Yield:

2 8 oz jars
Banana Ketchup
This tangy, sweet, and fruity sauce is perfect for salty or savory dishes that need a little balance. It is commonly used in hotdogs, burgers, fries, fried chicken, skewered street food, as a side sauce to dip.
Bored of ordinary ketchup? Try this tasty, tangy and sweet ketchup recipe from the Philippines that's great for dipping your fries into.
Ingredients
2 saba bananas or any banana (makes almost 1 cup)
1/3 cup white onion
2 cloves garlic
1/3 cup brown sugar
1 teaspoon salt
¼ teaspoon cloves (optional)
1 teaspoon paprika (optional)
1 teaspoon cayenne (optional)
1 cup white vinegar
1/3 cup tomato paste
water for blending
Instructions
To prepare, slice the bananas and chop the garlic and onions. This makes it easier to blend.
In a blender or food processor, add the bananas, onion, garlic, brown sugar, salt, cloves, paprika, and cayenne. Add a dash of water if needed. Blend till smooth.
Pour the blended sauce in a pot. Mix in the tomato sauce and vinegar.
Place the pot over a stove at medium heat. Bring this to a boil and simmer for 10 – 15 minutes. Add ¼ cup water at a time if the sauce thickens too quickly.
Prepare a strainer over a bowl. Pour in the ketchup, this ensures that you have a smooth texture.
Let this cool down before serving. This is best served after the day it's made.