Chicken feet appear in many dishes of Asian cuisine. If you've heard of the Filipino version of this dish, you might have also heard the term "Adidas" used when describing it. This is a humorous slang term coined by Filipinos to describe the dish. (Adidas refers to the popular German footwear brand whose logo happens to resemble chicken claws).
In the Philippines, chicken feet are often found on the menu of Chinese restaurants in the dim sum section. Usually served deep-fried or stewed in a sweet and savory char siu, a sweet red sauce, or in adobo sauce. Adobo sauce is a versatile soy-based savory sauce used in many Filipino dishes. Countries like China, Korea, the Philippines, Peru, India, and Jamaica commonly use chicken feet as the main dish, appetizer, side dish, and it's a popular street food too. Some western cooks use chicken feet to make broth or chicken soup.
For more adobo recipes, check out our chicken liver, eggplant, and sweet pork adobo posts.
Healthy, Nutritious, Delicious
This dish has been served in many Filipino homes for generations as a traditional comfort food, but it also packs a nutritional punch. The tender chicken feet develop an intense flavor when boiled in vinegar and soy sauce, then cooked slowly for hours, and simmered with other ingredients such as garlic, bay leaves, peppers, and pineapple.
While it might be intimidating to eat the feet of our feathered friends, this is a Filipino delicacy and the meat is nutritious and offers health benefits to those brave enough to enjoy them. They're also versatile enough to suit different methods of cooking – usually braised or steamed till the meat and skin are so soft, they almost fall off the bone. 
Unlike most meat cuts, feet are composed of skin, tendons and bones.
The skin and tendons are broken down as the feet boil slowly and this produces a gelatinous textured sauce.
Air fryers and pressure cookers are popular alternative cooking methods these days, partly because they help avoid babysitting the pot of boiling gelatinous sauce. Partly because these methods of cooking are also seen to be healthier.
The feet of chicken contains high collagen and hyaluronic acid content and these compounds improve the flavor of dishes. Collagen helps 'glue' us together and in a dish, it makes for a great thickener. Collagen is also recognized as beneficial for clearer and wrinkle-free complexions. And this important substance contains compounds that strengthen ligaments and joints. Hyaluronic acid helps with hydrating the skin and skin elasticity.
Recipe Instruction Photos
Preparation Notes and Tips
Thoroughly cleaning the feet with warm water is usually enough. But if you really want to make sure the meat is clean, simply heat enough water to cover on medium heat for 7 to 10 minutes. Remembering that the toenails/claws should be removed before doing so.
Save the sauce for rice toppings or to flavor other dishes as the gelatinous sauce contains the broken-down collagen.
Boil the chicken for at least an hour to make sure the flesh is soft and easier to eat, and the sauce is thick with collagen.
Add more water as needed when simmering in STEP 4.
When using a pressure cooker, make sure to season the chicken feet well before adding these into the pot. Checking every hour or so till tender.
Asian Delicacy
Chinese cuisine prefers a combination of boiling, braising, and or steaming, with the inclusion of soy sauce, chili oil, and cooking wine, or tossed in with black bean or chilli bean sauce. If you like spicy foods, the Korean Dakbal is a spicy crisp and smokey take on the chicken feet.
Filipino chicken feet adobo recipes generally include the following:
salt and pepper
fried chicken feet with garlic and chili
simmering in soy sauce
star anise and dried bay leaves.
The dish is finished by adding vinegar to give it the signature tangy adobo taste. 
Filipino recipes for chicken feet adobo also use coconut milk and often use a lot of sauté garlic when frying the meat. This makes for a crispy street food snack or an at-home snack that's perfect with a steaming cup of white riceon the serving plate and a beer.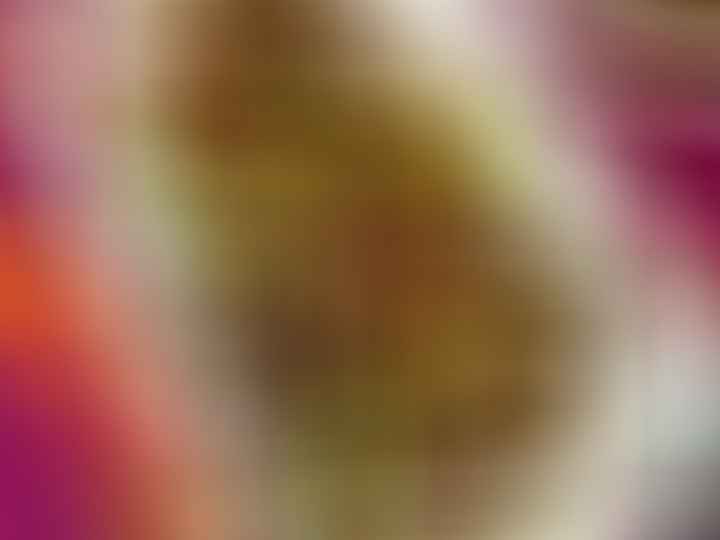 Yield:

4
Adobo Chicken Feet - "Adobong Adidas"
Cook Time:
2 hours
45 minutes
Total Time:
2 hours
50 minutes
A delicious, savory dish for the brave foodie. Adobo is a vinegar, soy sauce, garlic, and brown sugar sauce popular in the Philippines and it pairs well with the rich flavor of slow-cooked chicken feet. Snack food that can double as a main dish or appetizer.
Ingredients
750 grams chicken feet (cleaned, nails removed)
1 teaspoon salt
1 teaspoon pepper
2 tablespoons cooking oil
5 cloves garlic (chopped)
1/2 to 1 teaspoon chili pepper (chopped, more for garnish)
1/2 cup dark soy sauce
1 tablespoon oyster sauce
1/2 teaspoon whole peppercorn
1 tablespoon brown sugar
2 to 3 dried bay leaves
2 pieces of star anise
1 1/2 cup water
1/3 cup vinegar
leeks for garnish
Instructions
Season chicken feet with salt and black pepper. Set aside.
In a pot at medium heat, sauté garlic and chili pepper in cooking oil until the garlic is fragrant.
Add in the chicken feet and soy sauce. Bring to a boil. Mixing this often to avoid the bottom from burning.
Once the liquid is boiling, add the oyster sauce, whole peppercorn, brown sugar, bay leaves, star anise, and water. Mix well and let this simmer for 1 to 2 hours or till the feet are tender and the skin is almost falling off. Stir occasionally to fully coat all of the feet with the sauce.
Add vinegar. Then mix and let this simmer for 30 minutes.
Transfer and serve garnished with chilli peppers and leeks for color. Serve with steamed rice for a complete meal.
Nutrition Information:
Yield:
4
Serving Size:
1
Amount Per Serving:
Calories:

516
Total Fat:

35g
Saturated Fat:

8g
Trans Fat:

0g
Unsaturated Fat:

22g
Cholesterol:

158mg
Sodium:

2537mg
Carbohydrates:

9g
Fiber:

1g
Sugar:

4g
Protein:

40g
This information is automatically calculated by third party software and is meant as a guideline only. This website is written and produced for informational purposes only. Statements within this site have not been evaluated or approved by the Food and Drug Administration