Sisig is considered one of the most popular Filipino dishes next to Adobo, an umami flavored pork dish, and Sinigang, a versatile sweet and sour soup dish. The recipe was popularized in Pampanga, one of the 81 provinces in the Philippines. One of our favorite foodie personalities, the late Anthony Bourdain, described Sisig as "Perfectly positioned to win the hearts and minds of the world as a whole." The world-famous chef and food explorer noted that the sour and bitter notes were unfamiliar but welcome tastes. Learn more about the dish and how to make sisig pork belly today!
The usual ingredients in this Kapampagan delicacy include pig snout, cheeks, ears, brains, and pork belly boiled and finely chopped. Add in chicken liver, garlic, onion, soy sauce, sili and the juice of calamansi (a small citrus fruit resembling a lemon).
Some variations also include mayonnaise, egg and butter. Other varieties include so-called healthier options such as tuna, chicken, green mussels, mixed seafood, and tofu. There's even a recipe that includes ox brain. But there's more: exotic variations include ostrich, crocodile, python and frog.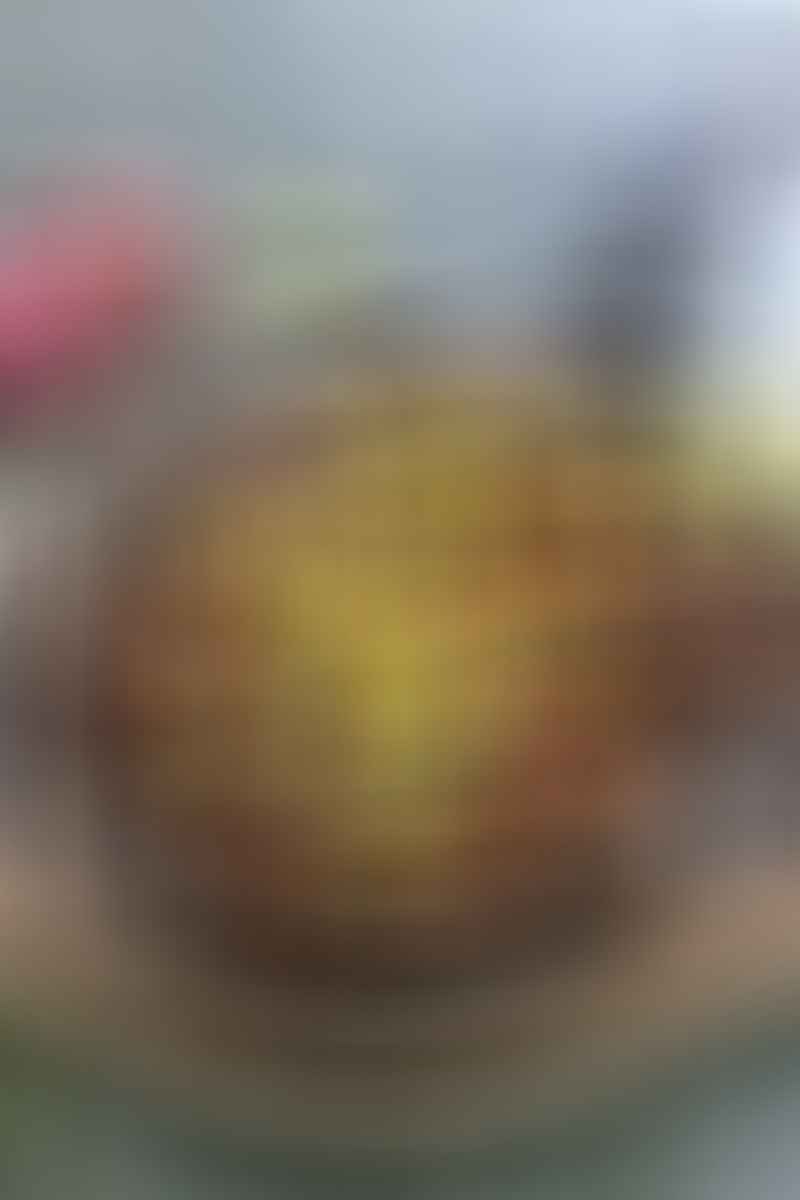 Pork Belly Sisig – A Traditional Recipe With A Modern Twist
The Philippine-American war that lasted from 1899-1902 was the backdrop for the invention of the Pork Sisig dish. The culinary tradition was officially titled "Sizzling Pork Sisig", a heritage from Angeles City in the province of Pampanga.
"Kapampangan" is a term used to call people or dishes from Pampanga. "Sisig" in Kapampangan is a term used to describe 'someone who is snacking on something sour'. The Sour flavor refers to unripe fruits dipped in salt and vinegar, a technique taken from the traditional method of marinating. Filipinos love to use salt, lemon, vinegar, peppers and other spices as a marinade.
It's believed that Sizzling Sisig developed when cooks used pig heads and excess meat from the Clark Air Base in Pampanga. Pig heads were usually cheap or even free during the American occupation. Lucia Cunanan of Aling Lucing Sisig, a Filipino food restaurateur, is credited with starting this sisig craze. Aling Lusing's trademark sisig recipe from mid-1974 uses minced grilled pig ears and pig cheeks seasoned with vinegar, onions, and chicken liver. Her cooking method has 3 phases: boiling, broiling and grilling.
Here's the full process: A whole pig's head is boiled to tenderize and remove the dirt and hair. The head is then chopped, then grilled, and finally broiled. The meat is then topped with onions and green and red sili.
Benedict Pamintuan, another restaurant owner, stepped up the sisig game by using sizzling plates as a vessel. The hot plates were big favorites with Filipinos because they could maintain the heat of the dish. This helps avoid the effect of the natural fat in the meat turning into lard when served.
"Sadsaran Qng Angeles" or "Sisig Festival" is held every December at Angeles City, Pampanga. This festival started around 2003 and has been going on till today. This one-day event features a line-up of different sisig samples and barbeque stalls with demonstrations, recipe competitions, and demos by celebrity chefs.
Pork belly sisig is definitely a crowd-pleaser, especially when paired with scoops of rice or a mug of cold beer. This usual bar chow, party appetizer or pulutan (tapas) satisfies foodies the world over.
Served everywhere from bars, restaurants, carinderias or local eateries, malls, and canteen, sisig is best served hot topped with sliced chili peppers, onions, and egg.
If you like this dish, try our pork belly lechón recipe for the ultimate in crispy and juicy pork recipes.
Yield:

4
Pork Belly Sisig
Total Time:
1 hour
20 minutes
Crispy, spicy, savory fan-favorite pork served with a side of beer. Belly sisig an easy-to-prepare hit dish in any home.
Ingredients
Oil for deep-frying and sautéing
2 medium onions (chopped)
3 cloves garlic (chopped)
450g pork belly
4 green sili (chopped)
2-3tbsp soy sauce
1 tbsp calamansi juice or lemon juice
3 tbsp mayonnaise
150g chicken liver (chopped)
Salt and pepper to season
2 tbsp butter
Instructions
In a pan on medium heat, add enough oil to cover the half or whole pork belly. You can also use a deep fryer for this.
Once the oil is hot, add the pork belly. Make sure to cover the pan once the meat is in the pan to avoid any spills and avoid burns. When the pork belly turns golden brown flip and cover till both sides are golden and crisp.
When the pork is cooked, set aside to cool.
After cooling, chop the belly into small bits.
In another pan, add oil for sautéing. Cook half of the chopped onions till translucent. Add 3 cloves of chopped garlic and cook till fragrant.
Mix in the chopped liver and lemon juice. Season with salt and black pepper. Cook till liver turns to a lighter color.
Once the liquid from the chicken liver and lemon mix evaporates, add the chopped pork belly in the pan.
Add 2-3 tbsp soy sauce and half of the chopped sili. Make sure to taste the mixture before adding the 3rd tablespoons soy sauce.
Add the 3 tbsp of mayonnaise and 1 pack of Knorr liquid seasoning.
Heat up the plate.
Add 1 tbsp of oil and 2tbsp of butter. Spread the butter and oil mixture to cover the whole plate.
Once the butter melts add the sisig mixture.
Top the mix with the leftover sili and a side of halved calamansi on the serving plate.
You can also top it with Thai chili peppers and a raw egg.
Notes
You can also reduce the oil or fat by slicing it off the pork belly before frying.
If you do not have a sizzling plate available, normal cast iron pans can be used. You could also serve this from the pan itself. Though a sizzling plate does give the dish a more charred flavor and keeps the fat from turning into lard.
You can also use liver spread if liver is not available.
If you use pork jowl like the brain, nose or ears, make sure to boil them with salt, pepper and lemongrass, and let it simmer for at least an hour. Removing the floating material. This helps clean the dirt and grime and also adds a touch of citrus flavor.
If you want a spicier version, replace the sili (a mild Filipino chili) with Thai red chilli peppers.
Make sure the mix the egg well while the pan is still hot.
Pork belly sisig is also great topped with "chicharon" or pork cracklings and mayonnaise.
Nutrition Information:
Yield:
4
Serving Size:
1
Amount Per Serving:
Calories:

635
Total Fat:

47g
Saturated Fat:

16g
Trans Fat:

1g
Unsaturated Fat:

29g
Cholesterol:

344mg
Sodium:

1821mg
Carbohydrates:

8g
Fiber:

1g
Sugar:

3g
Protein:

44g
This information is automatically calculated by third party software and is meant as a guideline only. This website is written and produced for informational purposes only. Statements within this site have not been evaluated or approved by the Food and Drug Administration