The word kalihim means " to keep a secret" or a "keeper of secrets". This soft bread, found at local bakeries or panaderías, is known for its distinctive, vibrant red-colored filling. And one surprising thing is that it's made from stale bread, or the unsold bread of the day, which is used to make the red filling of the Kalihim bread for the next day.
This sweet treat is popular for children and adults alike for its bright eye-catching red color and for the fact that it's very filling. It's a true on-the-go snack. Most locals pair Kalihim bread with an iced drink or hot coffee.
Want to know how to make it? We've got a great Filipino recipe for you. And in case you're interested in where the bread comes from and the ingredient choices, read on.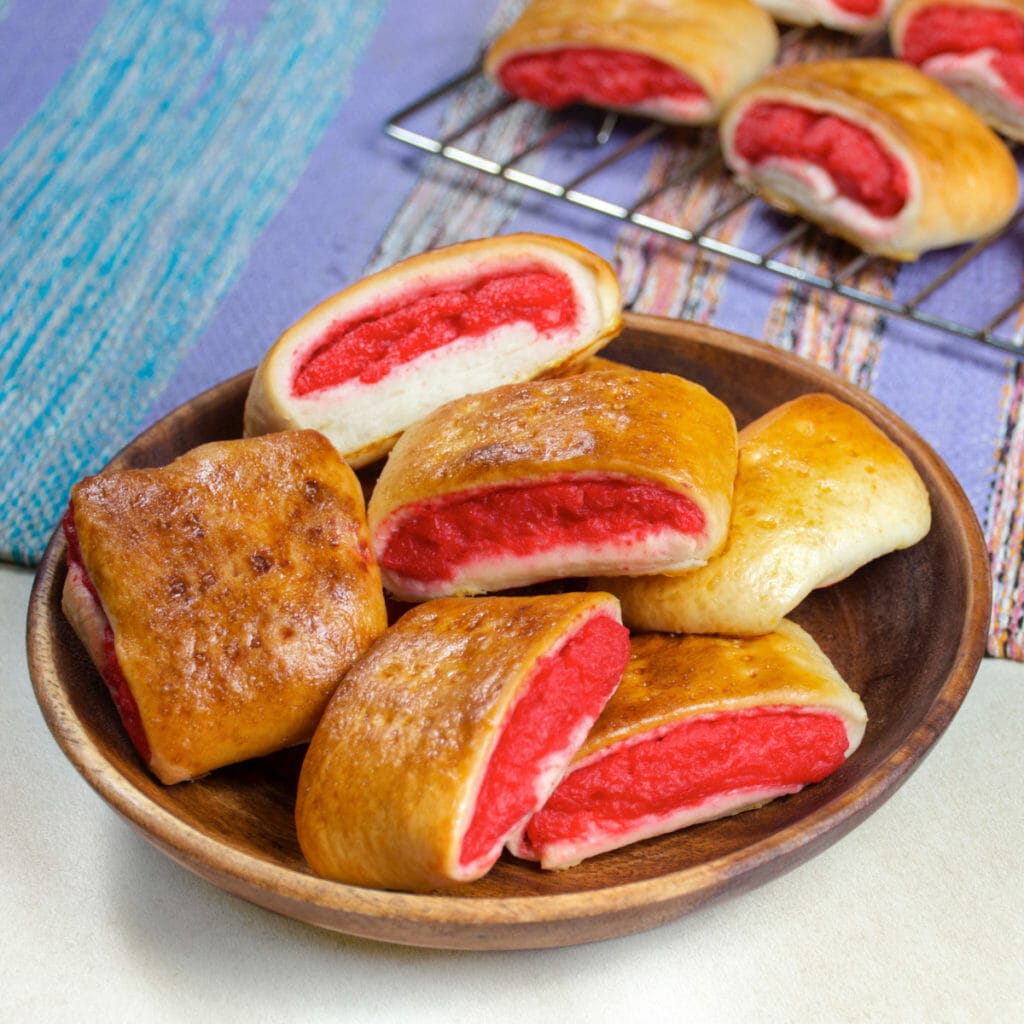 It's called what in Spanish?
This bread is also commonly known as pan de regla (in Spanish) which depending on who you believe, either means "folded sanitary pad" or "ruler bread". When we look at the bread folder over the red pudding, it's clear how it got its first literal meaning. Kalihim bread also has other aliases such as pan de pula or "red bread".
In some regions of the Philippines, the words bellas (used when referring to a beautiful woman), or kabukiran (meaning farm), ligaya (meaning happiness), and alembong (a word for flirty) are also used. These names, while a bit racy and vulgar, were created as a comedic and humorous way to gather interest and show the happy and fun-loving side of Filipinos.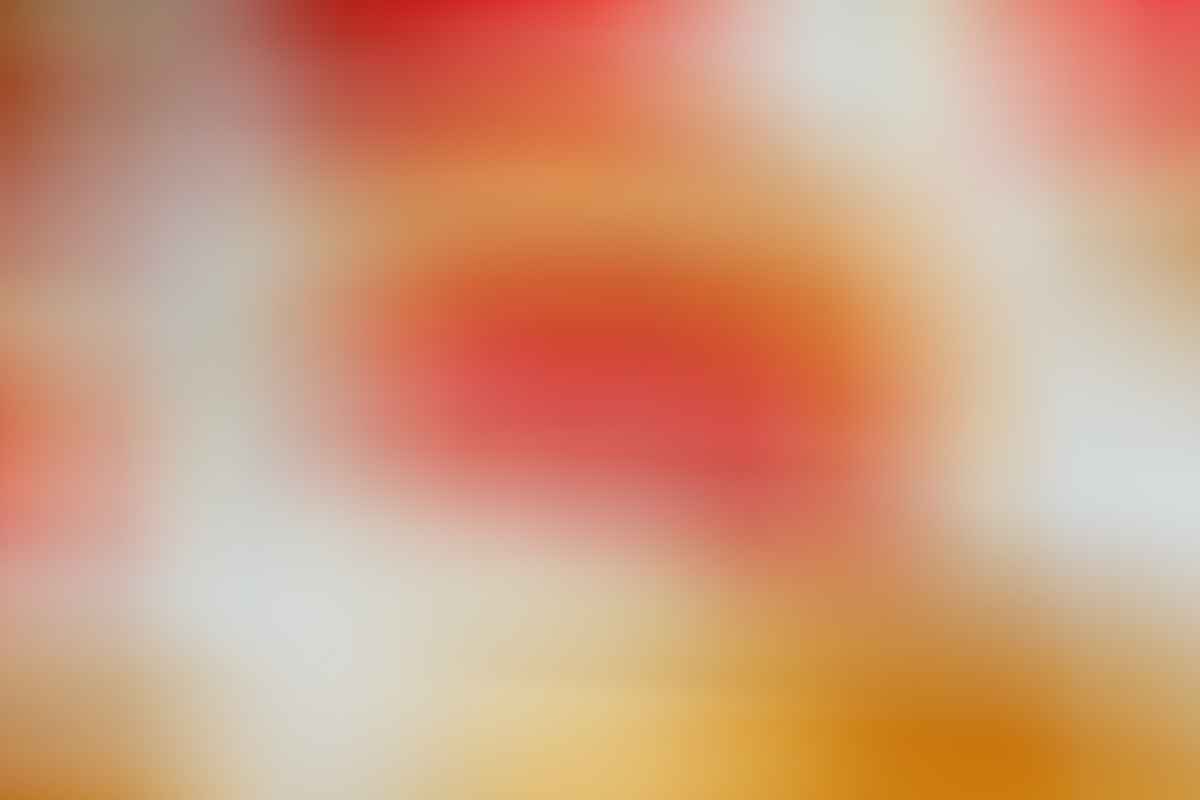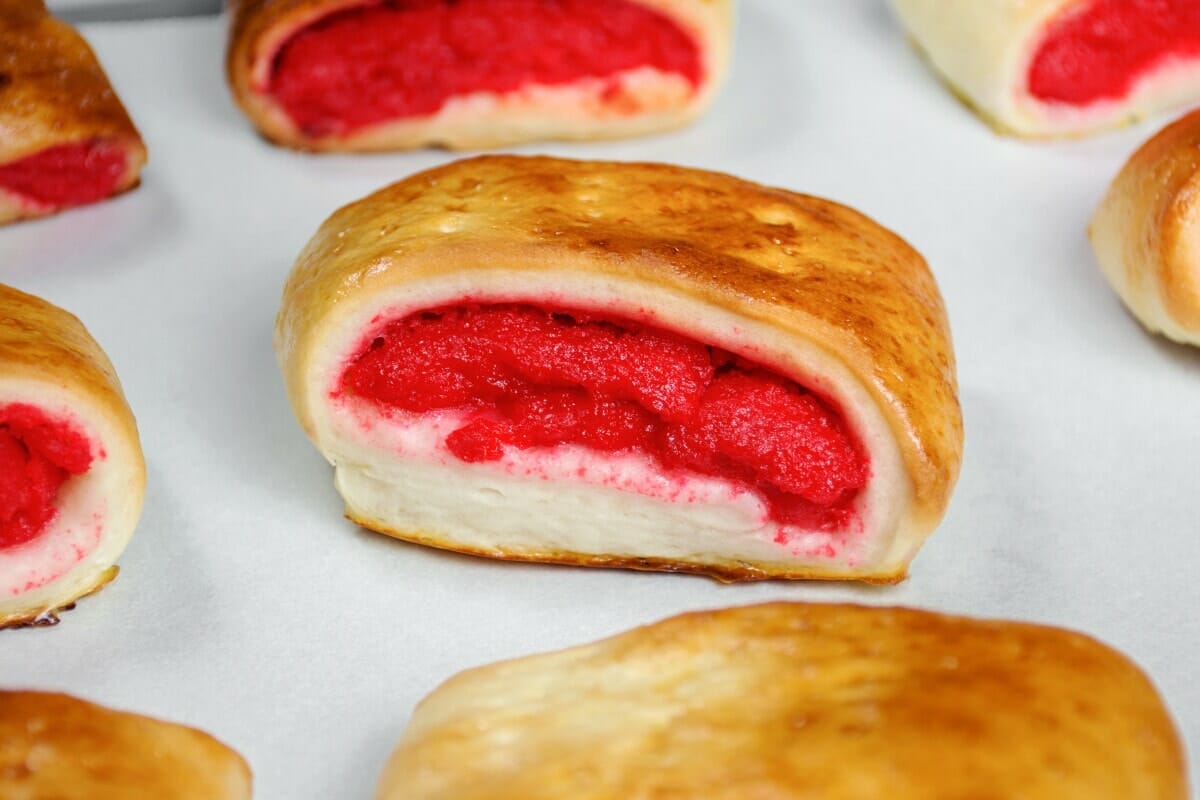 Bread Pudding
Kalihim bread started out as how most Filipino breads are made with, flour, butter, egg, salt, milk and yeast mixed and kneaded into a soft smooth dough.
The bright red bread pudding is made of stale bread, eggs, milk, sugar, butter, vanilla, and bright red food coloring. Mixed and heated till it turns into a thick paste-like texture. Some bakeries make different kalihim bread fillings such as pineapple, buko pandan, and ube or sweetened purple yam.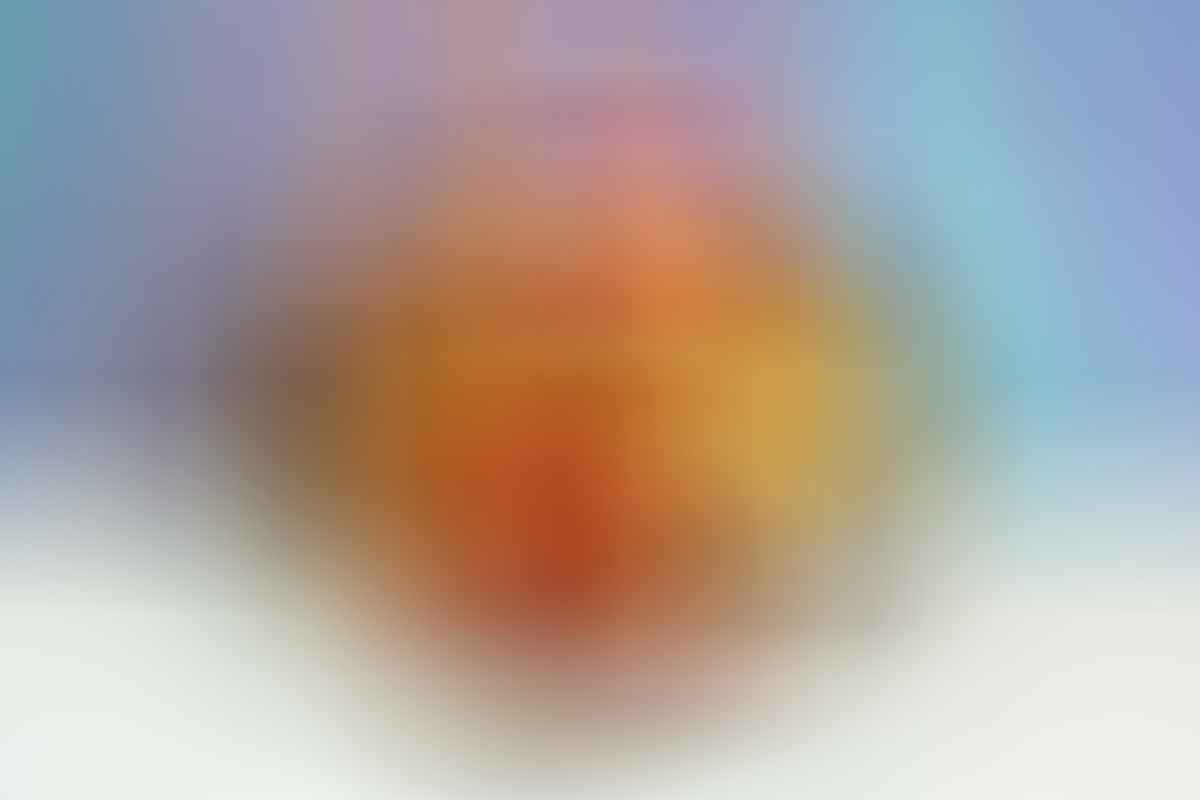 Spanish-Influenced Sweet Treat
Panadarias or bakeries were built in the Philippines during the 17th century when the Spaniards longed for the bread of their homeland. The first establishments of Panaderias were built in Intramuros (Manila region) and grew rapidly all over Metro Manila. Back then, the dough was baked using a pugon or firebrick oven. These were replaced in the 70s by gas and electric ovens to fit behind bakeries and save space. 
Today panaderias also include powdered milk, juices, coffees, and even jams, butter, margarine, peanut butter, sardines, and savory spreads (palaman) or fillings for plain bread. If you happen to visit the Philippines, go to a panaderia and enjoy a typical Filipino breakfast or afternoon snack.
If you enjoy this Filipino bread-based dessert, you are sure to enjoy pan de coco.
Additional Time:
1 hour
30 minutes
Total Time:
2 hours
37 minutes
Delicious on-the-go snack or breakfast bread filled with sweet red filling made from bread, eggs, sugar, butter, vanilla and food coloring
Ingredients
Bread Pudding-Filling
3 cups white bread
1 1/2 cup milk
2 eggs
3/4 cup white sugar
1 to 2 tablespoons red food coloring
1 tablespoon unsalted butter (melted)
1 teaspoon vanilla
Dough
2 teaspoons yeast
1/4 cup warm water
4 tablespoons white sugar
1/2 cup warm milk
1/4 teaspoon salt
1 tablespoon unsalted butter (melted)
 2 1/3cup all purpose flour (plus more for dusting)
Egg Wash
1 medium sized egg
1 tablespoon warm water
Instructions
For the Bread Pudding-filling:
In a bowl, slice the bread into bite-sized pieces.
Add in milk, eggs, and sugar and mix well.
Mix in 1 to 2 tablespoons red food coloring to get that bright red hue. Leave the pudding mixture in the fridge for 15 to 20 minutes or till most of the liquids have been absorbed.
Place the mixture in a pan at medium-low heat. Stirring continuously to avoid the batter from burning at the bottom of the pan.
When most of the liquids has evaporated. Add the melted butter and mix well.
Once the pudding looks a bit like paste, mix the vanilla in.
Set aside to cool.
For the dough:
In a bowl mix together yeast, sugar and water. Let the mixture sit for 5 to 7 minutes till it turns foamy.
Add milk, salt, and melted butter and mix well.
Add the flour in 2 parts into the wet mixture. Stirring till you form a lumpy dough.
Place the dough in a floured surface, kneading the dough till you get smooth ball. Adding more flour a tablespoon at a time if the dough is still sticky.
Once smooth, place the dough in an oil-greased bowl, and cover this with a damp towel for an hour or till dough doubles in size.
After the dough doubles in size, carefully deflate, and cut the dough in half to make it easier to roll.
Roll half of the dough into a rectangle.
Cut this in half. Place around 1 inch in height of red pudding filling in the middle.
Fold the sides to the middle, pinching the seams together. Flip over to cover the seams.
Cut this into 5 to 7 pieces.
Place this on a baking tray lined with parchment paper. Poke the dough with a fork to help release the air. Cover this with a damp towel or cling wrap for 30 minutes to an hour.
Mix egg with water to make the egg wash.
After the bread has slightly risen. Carefully brush the egg wash over the bread.
Bake on a 350°F or 175°C preheated oven for 15 to 18 minutes or till the top of the bread turns into a beautiful golden brown color.
Notes
You can replace white bread with any type of pastry you have on hand.
The pudding can be made ahead to make it easier to handle when adding the filling to the bread dough.
Make sure the pudding is fully cooled before placing it on the bread dough.
The dough is ready when the dough bounces back to form when poked.
Poking the dough with a fork at step 11 is optional. Putting holes on the dough helps with the direction where the dough expands.
Nutrition Information:
Yield:
20
Serving Size:
1
Amount Per Serving:
Calories:

105
Total Fat:

3g
Saturated Fat:

1g
Trans Fat:

0g
Unsaturated Fat:

1g
Cholesterol:

32mg
Sodium:

80mg
Carbohydrates:

18g
Fiber:

0g
Sugar:

10g
Protein:

3g
This information is automatically calculated by third party software and is meant as a guideline only. This website is written and produced for informational purposes only. Statements within this site have not been evaluated or approved by the Food and Drug Administration
Frequently Asked Questions
Is pan de regla the same as pan burikat?
It is called pan burikat by Cebuanos (people from Cebu, in the Philippines). They are very similar, but there are calls for changing the name in Cebu as the name's origins are a little naughty.
What does pan mean?
Pan is the Spanish word for bread. Filipino food is heavily influenced by Spanish cooking methods and words.
How many calories in one pan de regla?
In our recipe, there are approximately 100 calories per slice of pan de regla.