When you think of the Philippines, you think of things like mangoes, bananas, adobo, and maybe even singing. It's a country whose main agricultural output comprises rice and coconuts. You would never think that the Philippines made its own chocolate, much less grow it.
Chocolate is usually associated with the likes of Germany, Belgium, and Switzerland – European countries that do not grow cacao beans at all. That being said, here's a look at what Filipino chocolate is really like and why it deserves your attention as much as chocolate from other countries.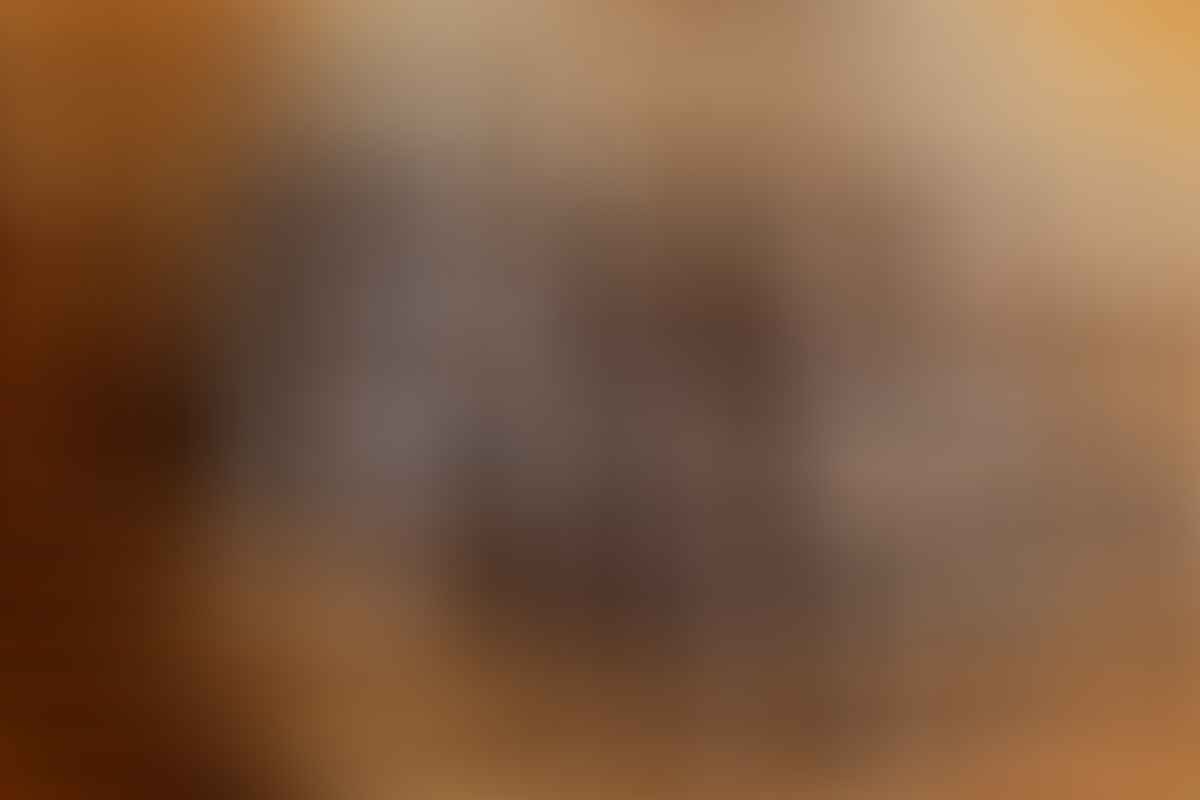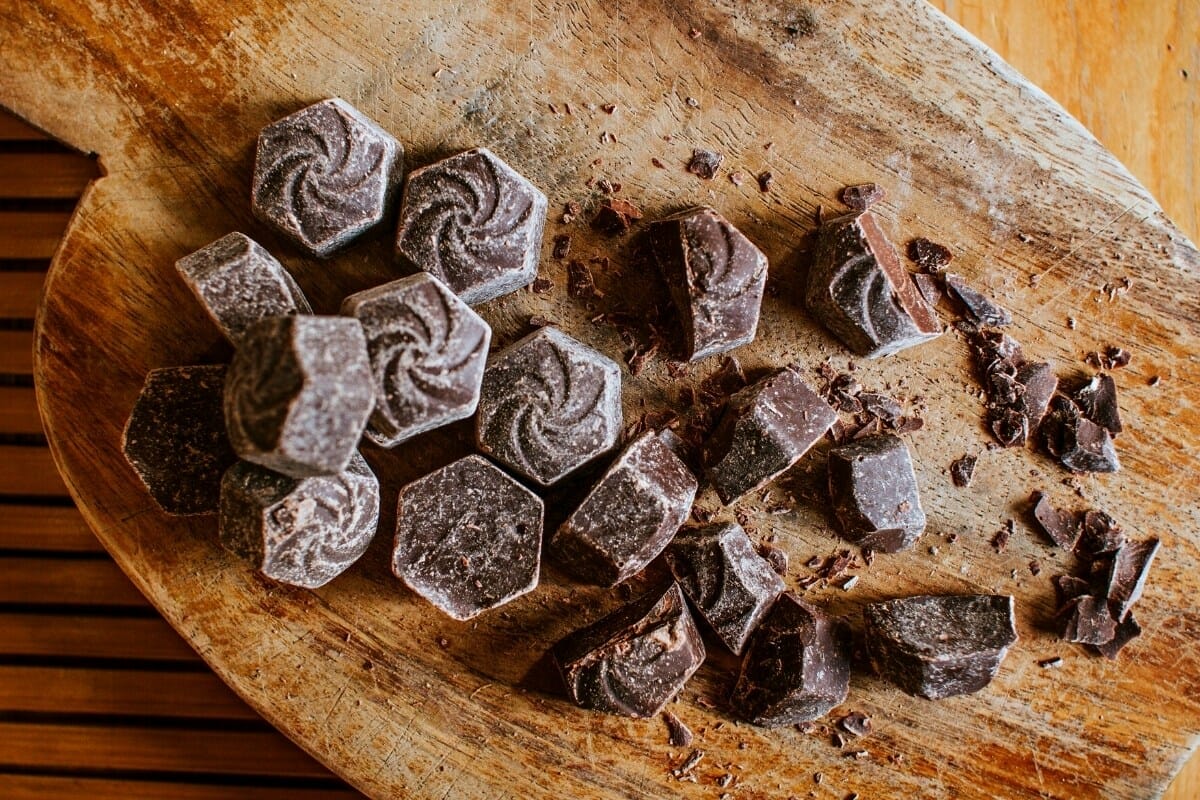 History of Philippine Chocolate
Cacao is actually not native to the Philippines. During the Spanish colonial period, cacao plants from Latin America were brought over to the Philippines on regular trade ships known as galleons between Manila and Acapulco. Fun fact: the Mexican Ataulfo mango is descended from the Philippine Carabao mango, and in the Philippines, chocolate and mango is a very popular combination.
Originally, cacao was consumed in a similar manner to that of Central America. Philippines consumed cacao in the form of tablea, little tablets of pure unsweetened dark chocolate. Due to the similarity in climate between Central America and the Philippines, the industry flourished. Filipino cacao was widespread in its heyday and made it all across South East Asia. In fact, the cacao tree was so common that it could be found in the backyards of houses.
The Philippine Cacao Industry
After a booming start, poor planning and management, along with disease led to the industry's demise. From being a center for cacao production, the Philippines became a net importer. Recent strides have been occurring in the industry, however, and as of 2013, the country is a net exporter of cacao beans and fruit. However, the Philippines remains a blip in the global chocolate industry radar as a large majority of all chocolate products sold are imported. Though you can still find a cacao tree or two in backyards across the country, the quality is often regarded as lackluster and is thus either ignored or used for personal use.
Today, Filipino chocolate is produced in three main regions. The largest producer Is the Davao region. The region is home to at least 20,000 hectares of cacao farms, many of which are located in Davao City. Here, you'll find one of the largest chocolate producers in the country – Malagos.
Second to Davao is the Central Visayas region. Home to only 1% of all cacao grown in the country, the region features a relatively small collection of cacao farmers and chocolate producers that have made their name in the local industry.
Another region of note is Batangas which is also considered a major producer of Barako Coffee, a variety that some consider better than arabica coffee. Batangas cacao is usually turned into tablea de cacao and is considered a local delicacy.
Due to their incapacity to scale, cacao farms and chocolate producers often go hand-in-hand. It is common for these brands to be a social enterprise that brings small-scale farmers into the larger chocolate market. As a result, many producers sell single-origin chocolate bars and other chocolate products. This close relationship between chocolate makers and farmers gives Filipino chocolate an artisanal quality.
Filipino Chocolate Brands
Do you love the flavor of Philippine cacao products or would you like to try? Are you an artisanal chocolatier or a proponent of healthy chocolate? Here is a brief directory of unique Filipino chocolate brands. Explore high-quality chocolate products made by local brands, and learn about professionals who are excited to share their cacao passion with you.
Malagos Chocolate
Among Filipino chocolate brands, Malagos Chocolate stands out. The brand originates from Davao City, which is now recognized as the chocolate capital of the Philippines. Malagos is known mostly for its dark chocolate bars.
The company also produces unsweetened chocolate and chocolate-covered almonds all beautifully packaged in ornate tin boxes. The company's chocolate products have won numerous awards in the International Chocolate Awards.
Auro Chocolate
Auro is another well-known chocolate brand in the Philippines. Auro, like Malagos, has received several medals from the International Chocolate Awards. Auro, on the other hand, prioritizes external partnerships over commercial sales. If you look at their Instagram, you'll notice a lot of posts featuring dishes that use their chocolate. These dishes are created in collaboration with partners all over the world, the most well-known of which is Kora in New York City.
Besides collaborating with restaurants and bakeries, they also sell regular chocolate bars in varying degrees of darkness. Specialty bars, such as the milk chocolate with banana chips and the mango-pili white chocolate bar, are also available.
However, you won't be able to find these in a supermarket because they are only sold in duty-free stores or in the Kultura cultural craft store chain. You can, however, source these bars from specialty chocolate websites. As an added bonus, it's worth knowing that Auro is cruelty-free and employs sustainable farming practices.
Theo & Philo
Theo & Philo, meanwhile, is a major brand that established itself as the first bean-to-bar company. This means that they source their cacao beans directly from farmers in Davao. Admittedly, the company sources sugar from elsewhere; specifically, cane sugar from Bacolod as other sugars like organic coconut sugar may cause the chocolate to spoil faster.
Like Auro, Theo Philo features specialty flavors, though these are usually more inventive. This includes calamansi dark chocolate, dark chocolate with green mango and salt, milk chocolate turon, and even chili milk chocolate.
Risa Chocolates
The brainchild of a former marketing professional, Risa Chocolates is a labor of love several years in the making. The company takes pride in being a purely Filipino brand from the small farms it employs to the flavors offered.
Risa Chocolates sources its beans from South Cotabato and has the farmers roast them to their specifications, allowing the farmers to mark up the price of their beans.
These bean-to-bar flavors include brown buttermilk chocolate, bacon chili chocolate, and queso de bola (the Filipino version of Edam cheese).
Hiraya
Hiraya is another bean-to-bar company like Theo & Philo that produces single-origin chocolate from Davao. In addition to being a social enterprise, working directly with communities where the farms are located, the company also emphasizes using traditional methods.
To get a more flavorful end product, they use stone grinders and refiners to make sweeter cocoa than is often found in commercial chocolates. Hiraya also has equally inventive flavors such as dark chocolate chicharron (a type of pork crackling) and dark chocolate queso de bola.
Theo and Brom
Theo and Brom is one of the few brands in the Philippines that has sights on becoming the Filipino equivalent of Belgian chocolate. Dark chocolate tableya rounds are produced by the company following Western processes, either for direct sale or incorporation into baked foods and beverages.
Tigre y Oliva
Founded by an Italian and Filipino duo, Tigre y Oliva specializes in highlighting the regional differences in chocolate varieties across the country. Each variety has its own method of chocolate-making that highlights its specific flavor profile. This results in bean-to-bar varieties such as a 75% dark chocolate bar from Davao and an 80% dark chocolate bar from Cotabato.
Aside from these, the company also produces coconut milk chocolate. The only brand to do so, this features replacing cow's milk with coconut milk with the addition of coconut sap to add an extra layer of richness.
Also available are snacks that feature their dark chocolate, such as "Twees" which combine chocolate and caramel to produce a fancier twist on Twix.
Co Chocolat
Co Chocolat is a social enterprise focused on selling the output of small-scale cacao farmers, this time from Agusan del Sur just north of Davao. Additionally, Co Chocolat offers specialty flavors such as milk chocolate with moringa and green tea, dark chocolate with turmeric and black pepper, and even a dark chocolate bar with dates, cranberries, and almonds.
There is even a dark chocolate bar made with coconut sugar that continues to be a favorite.
1919 Chocolate
As the name suggests, 1919 Chocolate traces its roots to the year 1919 which was when the family behind the brand first acquired their cacao farm in Batangas. In fact, the family personally cultivates Criollo cacao trees and takes special care in the chocolate-making process.
Since the brand was established in 2019, it went from making treats for family and friends to winning London Academy of Chocolate awards for its 62% tree-to-bar dark chocolate. They also put out a dark milk chocolate (56% chocolate), a toasted milk and strawberry white chocolate bar, a dulce de leche white chocolate bar, and even a vegan horchata bar.
Tablea de Cacao
In its rawest form, native Filipino chocolate is sold as tablea de cacao. Tablea de cacao usually comes in round tablets that are unsweetened. This is commonly turned into a drink known simply as Tsokolate and is consumed just like hot chocolate with the addition of some milk and sugar.
Sometimes, if you buy your Tsokolate in a restaurant, you can spot a wooden utensil accompanying your order. This is called a batirol and is used to mix the chocolate. In fact, there is a restaurant in Baguio City famous for this called Tsokolate de Batirol.
Another traditional way of using tablea is in the rice dish champorado. This dish consists of sticky rice with a thick soup made of chocolate. Usually left unsweetened and served for breakfast accompanied by a type of dried fish called tuyo. Additionally, you can serve it with sweetened condensed milk to make it even sweeter. As well as having champorado at breakfast, on a rainy day, it is eaten as a Meriyenda (afternoon snack).
Tablea can also be used as a baking ingredient and enjoyed as an unsweetened dark chocolate bar. As a sweetener, it's commonly used in desserts like chocolate mousse and pudding.
Local Chocolate Recipes and Candies
One uniquely Filipino chocolate product, though fairly recent in its invention, is Choc Nut. As the name suggests, it's a chocolate and peanut-based candy bar that is soft and brittle in texture (think moist sand). The bar is typically sold in eraser-sized pieces stuffed in packs of 24. Chocolate and peanut butter come together in a mouthwatering way in Choc Nut, making it a national icon. This effectively sets it apart from the likes of peanut butter cups where you can taste the peanut butter and chocolate separately. The candy is so iconic that it's considered its own flavor. You can find Choc Nut-flavored cakes, pastries, and even ice cream all over the Philippines. It's likely that you'll find it in any Asian or Filipino store as well as on Amazon.
In addition to tablea, local farmers' chocolate is processed into bars for commercial sale. Cacao bean cultivation and chocolate production by the same company, however unconventional, is becoming increasingly common. Because of this, the Filipino chocolate companies described above have been steadily gaining ground in the local market.
Additionally, these bars can be used to make Filipino desserts that incorporate chocolate. Try adding a sliver of chocolate along with your banana to make some milk chocolate turon.
Chocolate has also grown in popularity among tourists, and it is frequently found alongside other souvenir snacks such as banana chips. In fact, dark chocolate-covered dried mangoes are available and are popular among both tourists and locals. Dark chocolate with calamansi medallions is another option.
How do Filipino chocolates compare?
Philippine cacao beans are said to be descended from a variety of high-quality Mexican beans. The Criollo variety is believed to be the first cacao tree planted in the country. Criollo is one of the rarest and most expensive varieties grown in Latin America and is subject to heavy scrutiny over the genetic purity of beans.
Having a similar tropical and semi-mountainous climate to South and Central America, it's no wonder how some of the world's best cacao trees sprung up like wildfire across the country. You'll rarely find Filipino chocolate in mass-produced commercial chocolate as the country supplies less than 0.01% of the world's cocoa-chocolate exports.
Apart from cacao tree quality, the Philippine chocolate industry is almost entirely artisanal due to the small scale of cacao farms. Instead of heavily industrialized and commercialized products, you get dark chocolate bars that are formulated after hours of research and produced over weeks with extreme care and attention to detail. Every single brand mentioned, as well as many more that have gone unmentioned, take pride in their craft and artistry.
The Philippines is the only place where you'll discover a flavor combination like dark chocolate with green mango. The next time you're on the lookout for some sweet treats to gift your friends or dish out at special events, consider checking out some Filipino chocolate brands.